Meet the Weight Loss Team
The MetroHealth weight loss team consists of a variety of specialists.
Our goal is to help you improve and maintain health at every stage of your weight loss journey, whether you choose nonsurgical weight management or bariatric surgery.
MetroHealth Weight Loss Specialists
When you come to the MetroHealth Weight Loss Surgery and Weight Management Center, you receive a personalized treatment plan that helps you achieve your weight loss goals. You may work with the following providers:
Core Weight Loss Team
Bariatric surgeons perform weight loss procedures and take care of you at the time of and in the year after surgery. They meet with patients before surgery to discuss, in detail, your goals, surgical options and how you can best prepare for the procedure.
Bariatric nurses act as patient liaisons. They help you stay on track with follow-up appointments, provide education and help you prepare for surgery.
Obesity medicine specialists conduct initial evaluations and direct nonsurgical weight management.
Registered dietitians assist with making healthy dietary changes.
Behavioral health specialists, including clinical psychologists and licensed professional counselors help you understand how behavioral factors contribute to weight gain and offer techniques to enhance weight loss. They can also help you mentally prepare for surgery.
Additional Expertise
Pulmonologists interpret the results of required sleep studies and treat obstructive sleep apnea.
Gastroenterologists conduct a procedure called an esophagogastroduodenoscopy (EGD). This test measures the health of your esophagus, stomach and upper small intestine.
Cardiologists ensure your heart is healthy enough for bariatric surgery.
Plastic surgeons help trim excessive skin that may appear after bariatric surgery.
Endocrinologists are specialists in hormones and metabolism and can help assess the cause of your obesity and the possible complications.
Call 216-778-7433 for more information about our weight management program. A physician's referral is required.
MetroHealth Program Ranks Among the Best - 2021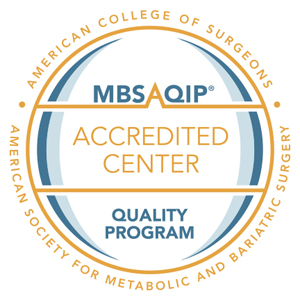 MetroHealth's Weight Loss Surgery and Weight Management Program recently received a distinguished level of re-certification for three years from the Metabolic and Bariatric Surgery Accreditation and Quality Improvement Program (MBSAQIP) as a Comprehensive Center with Obesity Medicine Qualifications.
MetroHealth's Weight Loss Surgery and Weight Management Center is the first in Ohio to receive this high level of certification.
Ready to start your weight loss journey?
Our Doctors/Medical Providers