Pricing Transparency
Shop for Services
MetroHealth has been in the forefront of providing consumer education to help our patients navigate the complexities of insurance billing, benefit plans, and personal expenses –and to make them aware of financial coordination opportunities based on their individual needs.
By engaging our Patient and Family Advisory Council, we continue to make changes based on recommendations and feedback from the people we serve. MetroHealth strives to take the surprise out of billing and to help patients anticipate and understand their financial obligations.
MetroHealth Patient Financial Bill of Rights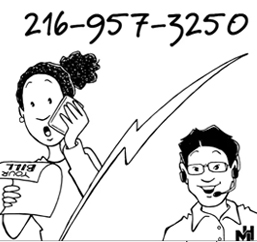 English version
Watch our video to help understand cost, coverage, charges, and billing... and your rights as a patient.
Watch Video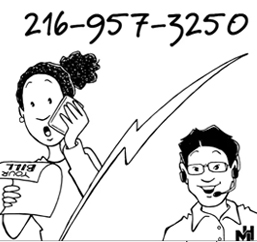 English version
Watch our video to help understand cost, coverage, charges, and billing... and your rights as a patient.
Watch Video
Patient Cost Estimator: Calculating - your expenses
MetroHealth is committed to empowering our patients and all consumers by providing relevant, useful information to understand their bills and financial obligations.
With this remarkable tool, whether services are scheduled or anticipated in the future, patients and consumers can quickly and easily review the real out-of-pocket expenses they will face for hundreds of common medical procedures. My Cost Estimator in most cases provides you with both hospital and professional services to have an inclusive understanding of personal expenses whether you have insurance or do not.
In addition, MetroHealth has representatives who can discuss the estimates provided by My Cost Estimator and/or provide estimates via phone, email or mail. For assistance, please call 216-957-2325, Option 3.
MetroHealth is committed to helping everyone, regardless of their ability to pay. View financial coordination for more information or to schedule an appointment with a representative by viewing Financial Consultation. Also, representatives are available at 216-957-2325, Option 1.
Transparency in Pricing: Standard Charge Lists
The Centers for Medicare and Medicaid Services (CMS) require all hospitals to post a list of their standard charges online and update it yearly. As of January 1, 2023, CMS guidelines require hospitals to disclose all standard charges for care for all items and services provided by the hospital. This includes:
Gross Charge
Discounted cash prices available to patient who self-pay
Payer-specific negotiated charges for all payers
De-identified minimum and maximum negotiated charges
Hospital charges are the same for everyone, including our payers. The charges listed are subject to change and may not reflect the exact amounts billed. Medication charges fluctuate and vary based on dosage, frequency, and the manufacturer's average wholesale price.
To select a charge list, see below:
A Diagnosis Related Group (DRG) is a classification system used by insurance companies to standardize inpatient hospital stays. This link contains our average charges for each DRG in 2022 as required by CMS.
Your individual responsibility will vary depending on what type of insurance coverage and benefits you have. For more information about the specific cost of your care please call a representative at 216-957-2325, press option 3.