COVID-19
We're available 24/7.
With COVID-19 cases surging in our community, we know you have questions and we are here for you.
If you're experiencing COVID-19 symptoms and unsure where to turn, please call us at 440-592-6843 (440-59-COVID).
If you suspect you have COVID and are experiencing mild COVID symptoms or need a COVID test,

please do not go to our emergency department or our ExpressCare locations for testing.

Testing for mild or asymptomatic people is available at the W.O. Walker Building in University Circle through a partnership led by the Ohio Department of Health and the Ohio National Guard. Registration is required for testing at the Walker Building site, go to: https://redcap.link/WalkerCOVIDTesting
If you are experiencing serious COVID symptoms, including:
Trouble breathing
Persistent pain or pressure in the chest
New confusion
Inability to wake or stay awake
Pale, gray, or blue-colored skin, lips, or nail beds, depending on skin tone
Please seek immediate medical attention by contacting your doctor or visiting the nearest emergency department.
If you are experiencing an emergency, call 911 or call your nearest emergency facility. Tell the operator that you are seeking care for someone who has or may have COVID-19 and is experiencing severe symptoms.
If you tested positive for COVID and continue to have symptoms disrupting daily life activities weeks and months after your diagnosis, please call us at 216-957-3959 to schedule an appointment at our Post-COVID Clinic. Our specialists are here to help.
Vaccinations and boosters are our best defense
The overwhelming majority of patients with COVID-19 in our hospitals are unvaccinated or did not receive their booster. While breakthrough infections among the vaccinated ARE possible, symptoms are typically mild and can be managed at home.
Fully vaccinated individuals 18+ are eligible to receive a COVID-19 booster. If you're 18+ and received two doses of Pfizer or Moderna more than six months ago, or a single dose of Johnson & Johnson more than two months ago, consider receiving a booster dose for maximum protection. Pfizer boosters are also available for 16- and 17-year-olds.
Click here for information or to schedule an appointment
Starting Monday, December 27, patients with appointments at MetroHealth's Rocky River, State Road (excluding physical therapy) and Medina Health Centers will be accommodated at other sites due to the recent COVID surge. Those patients are being directly contacted by MetroHealth to reschedule. Find a complete list of MetroHealth locations.
Effective Wednesday, December 22, MetroHealth adjusted its visitation policy to protect our patients, staff and community amid the sharp increase in COVID infections in the community. Read more about our updated Visitation Policy.
Please remember to wear a mask in public and socially distance. We all have to work together to get through this very challenging time; we can do this by taking care of each other.
Mask FAQs
Thank you for getting vaccinated! At this time, we do not have a consistent way to verify patients' and visitors' vaccination status. Therefore, to ensure the safety of our employees and visitors, we are asking patients and visitors to continue to wear masks. We understand that this may be frustrating and appreciate your support as we continue navigating through the pandemic.
All staff must continue to mask using either surgical masks or N-95 masks in patient care areas (including common spaces in those areas). Examples of patient care areas include inpatient units, the radiology department, outpatient clinics, physical therapy suites, among others.
All staff members must wear a mask in patient care areas and in common spaces throughout MetroHealth facilities.
About COVID-19
This virus causes fever, cough, shortness of breath, loss of sense of smell, muscle aches, and fatigue, among other symptoms.

The incubation period is officially two to 14 days after exposure.

The infection can be very mild to full blown pneumonia, but it appears that many cases are along the mild spectrum.

Many people are asymptomatic, meaning they are infected and spreading the virus without having any symptoms. This is why it is critical that people practice social distancing, wear masks when in public or interacting with people outside of their home, and use hand sanitizer and wash hands often.

Some people recover quickly, while others experience long-lasting effects that doctors and researchers are still learning about.
If you are experiencing symptoms, call our hotline at 440-592-6843.

We will conduct an immediate evaluation over the telephone.




If a clinical assessment is deemed necessary, a telephone visit or video visit will be promptly scheduled for you with a dedicated provider.



If you are having a medical emergency, call 911.
If you need immediate care for non-COVID-19 issues,

call

216-778-5500

, and choose option #3.

Whether it's for an urgent issue, a medication refill or other health concern, we're here to serve you.
We offer both In-Person and Telehealth visits. Online self-scheduling is available using MyChart.
MetroHealth established a COVID hotline

440-592-6843

(440-59-COVID) to assess symptoms and get people the care they need.

All employees and patients are required to wear masks at all of our locations.
We offer video and phone appointments, called telehealth visits, for appointments that do not need to be in-person. Your safety is our priority.
We are delivering prescriptions in accordance with the current guidance from the state of Ohio and Centers for Disease Control. If you have prescription questions, please contact 216-957-6337 (216-957-MEDS).
We offer free virtual health talks to support our patients and community.
We are maximizing and conserving personal protective equipment for our clinical staff.
Most non-essential employees are working from home.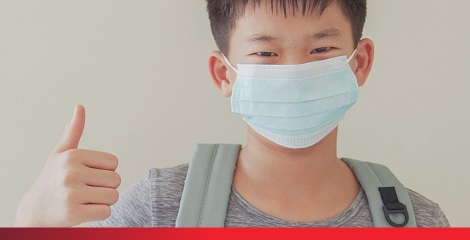 COVID-19 Vaccinations and Boosters
Everyone 5 and older is eligible for a COVID-19 vaccination.
Get your initial vaccination or booster today.
Learn more