For Patients & Visitors
Welcome to MetroHealth Medical Center, and thank you for choosing us as your health care provider. We work hard to make your hospital stay as comfortable and beneficial as possible.
Our nationally recognized multi-specialty medical center is the heart of The MetroHealth System, one of the largest, most comprehensive health care providers in Northeast Ohio. The 731-bed medical center is a leader in emergency and trauma care, medical and surgical specialties, family health, internal medicine, cancer care, dentistry, women's and children's services, heart and vascular care, mental health, rehabilitation, long-term care, and community health.
Providing you with the best possible care that meets your individual needs is our goal.
As members of your health care team, we believe it is important for you to understand all aspects of your care, that's why we encourage you and your family to ask questions. If you have special needs or concerns, please do not hesitate to tell your nurse or any other member of the health care team.
Many of your questions can be answered by referring to this section. Of course, if you need further explanation, just ask any member of our staff. You, and your well-being, are important to us.
Patient Information: Call 216-778-7800
If you are calling from outside the hospital, dial the entire number. If you are calling from inside the hospital, dial the last five digits only. If you are dialing from a patient's room from inside the hospital, dial 7 and the last four digits.
Gift Shop
The gift shop is located on the first floor, south of the main lobby. Call the gift shop at 216-778-5676 for more information.

Library
Cuyahoga County Public Library (1st Floor)
The Harold H. Brittingham Memorial Library
Notice of Privacy Practices (en español)
This notice describes how MetroHealth may use and disclose your protected health information to carry out treatment, payment or health care operations and for other purposes permitted or required by law.
Patient Bill of Rights and Responsibilities
Summary of patient rights and responsibilities.
Patient Financial Bill of Rights
Summary of patient rights and responsibilities regarding coverage, cost, estimates and billing.
Privacy Notice (en español)
This notice helps you understand what information we collect, how we use and protect it, and your choices.
Pharmacy Services
To refill or order prescriptions, call 216-957-6337 (MEDS).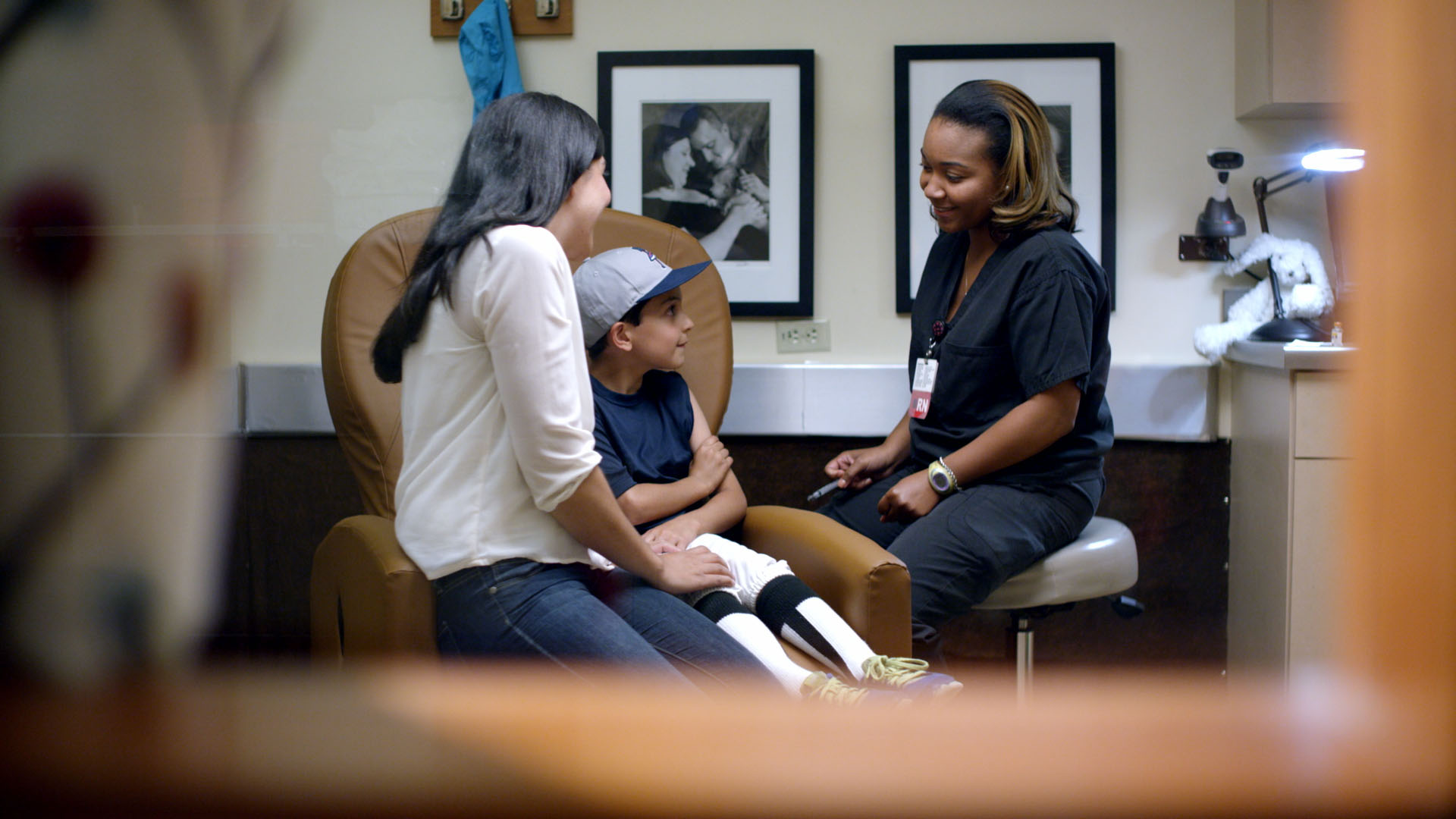 Servicios Para Hispanos
MetroHealth es uno de los hospitales públicos más grandes y exitosos del país, que provee gran variedad de servicios de alta calidad para todas las personas en todas las etapas de la vida.
Language Access and Communications Services
Power to the Patients
As patients, we value our physician's expertise, but there's another voice that's equally important — our own. It's vital that we take an active role in our health care.
Learn more