Emergency Department
We are Cleveland's premier Level I Adult Trauma Center and Level II Pediatric Trauma Center.
If you are experiencing a medical emergency, call 9-1-1.
Current Emergency Room Wait Times
*
If you believe your condition is life-threatening, call 911 or go to an emergency room near you.
If you believe your condition is life-threatening, call 911 or go to an emergency room near you.
*The emergency room wait times represent the average time it takes from check-in until a patient sees a qualified medical practitioner (physician, advanced practice nurse or physician assistant). We prioritize patients according to severity of injuries, and the number of patients may affect actual wait times. Our wait times are continuously averaged using the last 1 hour of wait-times and are updated every 4 minutes.
Why Choose MetroHealth for Emergency Care?
We are the leader in Emergency medicine. No matter what type of medical emergency you have, we can take care of it right here. In fact, many other hospitals send their patients to our Emergency Department because of our proven capabilities.
We have locations in Brecksville, Cleveland Heights, Cleveland (Main Campus), and Parma.
Subspecialists at a Moment's Notice
Our Emergency Room has access to many specialists, including:
Orthopedic surgeons
Cardiologists
Neurologists
Pulmonary critical care specialists
Trauma surgeons
Burn-care experts
Obstetricians
Critical care medicine experts
Ophthalmologists
Facial surgeons
Psychiatrists
SANE specialists
Our experts have experience treating all kinds of emergencies—from chest pain to stroke symptoms to food poisoning and everything in between.
And you can count on them to treat you compassionately and promptly, no matter what type of emergency you have. In addition to life-threatening emergencies, our experts provide rapid care for everyday emergencies—from cuts to broken bones.
ER or ExpressCare?
The decision of whether to head to a neighborhood express care center or an Emergency Room relies in part on what is required to care for your problem.

Express Care
A visit to a MetroExpressCare has the advantage of being convenient – there are many throughout the community. With Radiology services on-site, it's a great alternative for sprains and strains, as well as moderate flu-like symptoms and minor cuts that require stitches. Also, there is usually a lower charge than at an Emergency Room.

Emergency Care
There are many illnesses and injuries that require rapid treatment by an advanced Emergency medicine team. Chest pains, sudden slurred speech and severe head injuries are just a few reasons to come to the ER immediately. An emergency department has the advantage of having more robust services and equipment, additional medical staff for consultations and more diagnostic capabilities.
More Resources and Information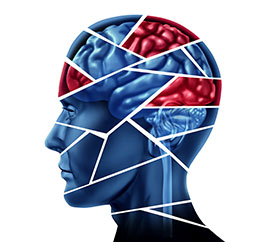 Stroke-Certified
MetroHealth Medical Center is a Comprehensive Stroke Center and we have two Acute Stroke Ready locations.
The Care You Need for Traumatic Injuries
Every second counts when treating traumatic injuries.
Get care now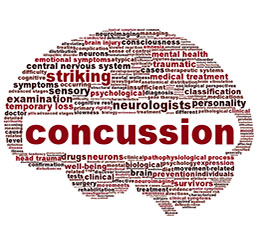 Head Injuries - When to Visit the ER
Just a bump on the head, or is it more? When to visit the ER.
Find out