Emergency Medicine
MetroHealth's emergency experts treat the most critically injured or ill patients 365 days a year, 24 hours a day. Our large, full-service emergency room is equipped to handle virtually any situation—all under one roof.
If you are experiencing a medical emergency, call 911.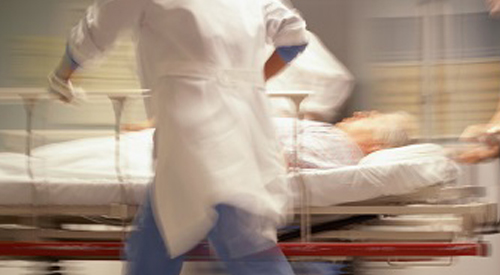 Emergency Room
No matter what type of medical emergency you have, we can take care of it right here—without moving you to another center. In fact, many other hospitals send their patients to our Emergency Department because of our proven capabilities. We have locations in Brecksville, Cleveland Heights, Cleveland (Main Campus), and Parma.
Why Choose MetroHealth for Emergency Care?
All the right equipment. Our emergency room has advanced imaging equipment available around the clock, including CT scanners, ultrasound equipment and magnetic resonance imaging (MRI) machines. These tools help our team diagnose internal injuries and illnesses quickly and accurately.
Time-sensitive treatments. We don't miss a beat when it comes to treating heart attacks, strokes and trauma—conditions that require a rapid response. MetroHealth has a 24-hour cardiac cath lab for heart attack care. Our Level I stroke center has earned national awards. We are Cleveland's premier Level I Adult Trauma Center and Level II Pediatric Trauma Center. And our John A. Gannon Comprehensive Burn Care Center—an adult and pediatric burn center—is Northeast Ohio's only burn center.
Not every hospital can say all that.
Subspecialists at a Moment's Notice
Our emergency room has access to many specialists, including:
Orthopedic surgeons
Cardiologists
Neurologists
Pulmonary critical care specialists
Trauma surgeons
Burn-care experts
Obstetricians
Critical care medicine experts
Ophthalmologists
Facial surgeons
Psychiatrists
Interventional cardiologists
Our experts have experience treating all kinds of emergencies—from chest pain to stroke symptoms to food poisoning and everything in between.
And you can count on them to treat you compassionately and promptly, no matter what type of emergency you have. In addition to life-threatening emergencies, our experts provide rapid care for everyday emergencies—from cuts and scrapes to broken toes.
Is It an Emergency?
When is an illness or injury a serious emergency? There's not always a simple answer. If you think your condition could be life-threatening, don't take chances: Call 911 or rush to the emergency room.
Here are some common emergency warning signs:
Bleeding that won't stop
Chest pain
Stroke-like symptoms
Troubled breathing
Drug or other poisoning
Major burns
Traumatic event
Loss of consciousness
Sudden vision loss or blurred vision
Be Prepared
To receive the most appropriate care at any emergency department, it's important to supply the medical team with accurate information.
List of all current medications including "over the counter" drugs, herbal remedies and supplements
List of dosages, when they are taken and the last dose taken
Primary care physician's name
List of known allergies and medication reactions
List of surgeries
List of medical conditions
Telephone numbers of family, friends or next of kin
Pharmacy name, telephone number and location
State ID or Driver's License
Insurance card
Download this medical history reference to keep on hand for emergencies.
Count on Quality and Experience
When an emergency hits, we can help. Our highly qualified emergency room doctors and nurses deal with all sorts of critical situations on an everyday basis, so they have a lot of experience. Our emergency physicians are also board-certified by prestigious medical groups, such as the American College of Emergency Physicians.
Our well-trained nurses and medical staff have extensive education in emergency medicine and life-support care. Many of our doctors hold additional certifications in subspecialties like pediatric emergency medicine, toxicology, EMS and ultrasonography. And their commitment to ongoing education ensures that they are up-to-date on the latest in emergency medicine. That knowledge could help save the life of a loved one in a crisis.
When that crisis hits and your loved one is far from our emergency room, we can help. The Cleveland Metro Life Flight helicopter can get you to MetroHealth quickly. In most cases, MetroHealth physicians are part of the helicopter team. That means you can get the care you need on your way to MetroHealth, even if you're thousands of feet up in the air.
Compassionate Care
Few experiences are more stressful than a trip to the emergency room. That's why our staff makes every effort to make your visit as comfortable as possible. All of our rooms are private, and they all contain a television, a sink and comfortable seating for family. In our three Clinical Decision Units (CDUs), or observation areas, all rooms have the same amenities.

Similar to a traditional hospital emergency room, our community Emergency Departments are staffed by the same highly qualified, board-certified doctors and nurses from our main campus. They're well equipped with in-house ultrasound and CT imaging. Plus they have observation units and resuscitation bays, if needed.

Some of the urgent and emergent conditions treated at our community emergency rooms include:
Chest pain
Stroke or stroke-like symptoms
Breathing problems
Head injuries
Abdominal pain
Dehydration
Broken bones
Sports injuries
Cuts
Cold and flu symptoms
MetroHealth's community Emergency Departments in Brecksville, Cleveland Heights and Parma are both convenient and capable of handling your emergencies. Should you need a higher level of care, we can make sure you get to the nearest center that can best treat your condition.
Saving Lives through Project DAWN
At MetroHealth, we believe in partnering with the community to improve the lives of everyone in Ohio. As part of that commitment, we've joined Project DAWN in Northeast Ohio. With the program, education and free naloxone (also called Narcan) kits are provided to families of individuals struggling with opioid addiction.
In an opiate overdose emergency, Narcan can save a life. Families are instructed to call 911 before using the medication, and if the operator gives the okay, families can spray a Narcan dose into the person's nose. That shot of drugs could restore breathing to someone who has overdosed. That person can get required follow-up care at MetroHealth or any emergency room.
Project DAWN (Deaths Avoided With Naloxone)
Naloxone has been used safely by emergency medical professionals for more than 40 years and prevents opioid overdose death.
Learn more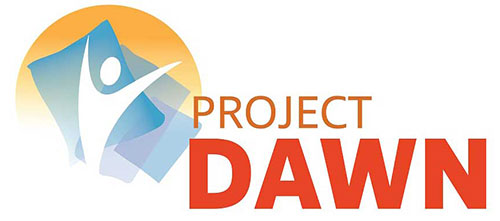 Flu Season is Quickly Approaching. Are You Prepared?
Last winter, the flu killed 80,000 Americans, the highest total in at least 40 years.
Take steps now to prepare and stay healthy.
What you need to know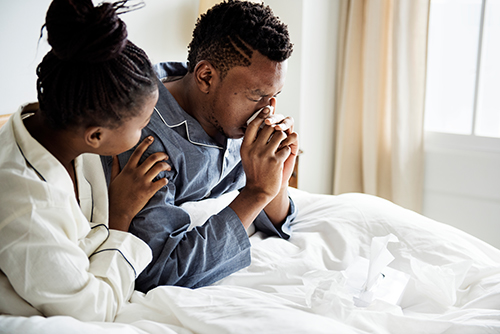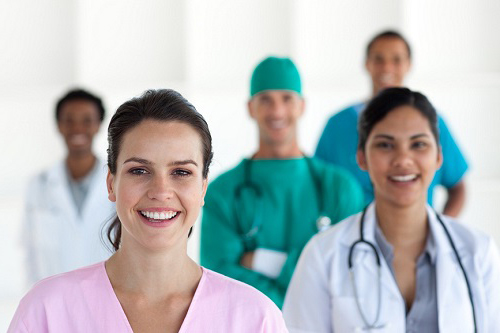 Graduate Medical Education
The MetroHealth System is committed to providing high-quality education and training programs in residency, fellowship and advanced nursing.
Learn more about our programs