Welcoming all Business Partners, Suppliers and Vendors
As a public entity, the Department of Supply Chain Management welcomes all business partners, suppliers and vendors to participate in the open bidding and RFP process.
Business Hours: 8:00 a.m. to 5:00 p.m. EST, Monday through Friday, excluding holidays.
Questions: Please email us at [email protected].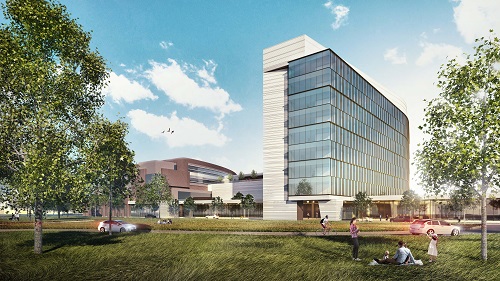 Supply Chain Management
The vision of The MetroHealth System Department of Supply Chain Management is to ensure our customers, and the patients they serve, receive the best supplies, equipment and services at the right price, at the right time and at the right place.
It is accomplished in a manner which is cost effective and in compliance with the laws of the State of Ohio and the policies of MetroHealth. Please use the guidelines provided in this website to assist in participating in events.
Important COVID-19 Notice For All Vendors, Contractors, and Educational Affiliates
On August 26, 2021, The MetroHealth System enacted a requirement that all workforce members be fully vaccinated against COVID-19 no later than October 30, 2021.
In furtherance of this policy, MetroHealth is also mandating that all students, vendors, and contractors who enter a MetroHealth facility meet the same requirement.
Reference Materials
How to Learn About Bid Opportunities
All purchases of goods, supplies, equipment and services over $50,000 in value must be publicly bid. The following sources are available to identify opportunity:
Legal notices published in The Plain Dealer
Internal posting board located near the Purchasing Department office
The MetroHealth Lawson supplier portal: Visit Supplier Portal Website

.
MetroHealth Supplier Diversity Statement
As a public hospital system which has diverse patient, workforce and community stakeholders, The MetroHealth System (MetroHealth) has a compelling interest in providing equal contracting opportunities to a diverse range of businesses and persons. Accordingly, MetroHealth will actively encourage and solicit the participation of diverse suppliers in its various contracting opportunities.
MetroHealth contracting opportunities include those for which public bidding requirements apply and consulting services/projects for which The MetroHealth System Board of Trustees approval is required. All potential suppliers who are able to provide high-quality, cost competitive products and services will be considered regardless of characteristics including race, color, religion, gender, age, or national origin. The MetroHealth Supplier Diversity Policy has been adopted, not as a response to outside regulatory agencies or mandatory requirements, but as an effort to strengthen ties with the communities in which MetroHealth does business. All potential suppliers are invited to register their business, including their product, commodity or service, with The MetroHealth System, by using the link below.