The MetroHealth System in Cleveland, OH | The MetroHealth System
Leading the way to a healthier you and a healthier community through service, teaching, discovery and teamwork.
The MetroHealth System Annual Stakeholders Meeting: Groundbreaking Vision
Watch the livestream of our Annual Stakeholders' Meeting Friday June 28, beginning at 8:30 a.m.
Livestream of Annual Meeting
When Your Spouse Won't Make the Appointment
Whether it's for an annual exam or a screening test, men are less likely to see a doctor for preventive care than women.
Reasons to Visit a Primary Care Doctor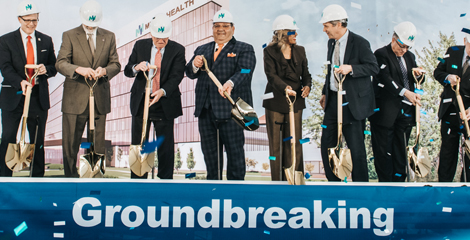 MetroHealth Rehabilitation Institute
Watch this video to find out why our Rehabilitation Institute can help patients achieve the best possible outcomes.
About Our Program