The MetroHealth System in Cleveland, OH | The MetroHealth System
Leading the way to a healthier you and a healthier community through service, teaching, discovery and teamwork.
Fast Facts About the MetroHealth Transformation
The project is being financed by $946 million in hospital-revenue bonds that were sold in May 2017. No taxpayer money is being used. A $100 million fundraising campaign by the MetroHealth Foundation will support the campus' expanded green space and community programs.

New 1,500-space employee parking garage completed in October 2018.
Construction of the new hospital is scheduled to be completed in 2022.

MetroHealth receives a $32.4 million appropriation from the county,

less than 4 percent of its annual operating revenue.
To learn about the jobs this construction will create, read the economic impact report from Cleveland State University.
Check out our Transformation Blog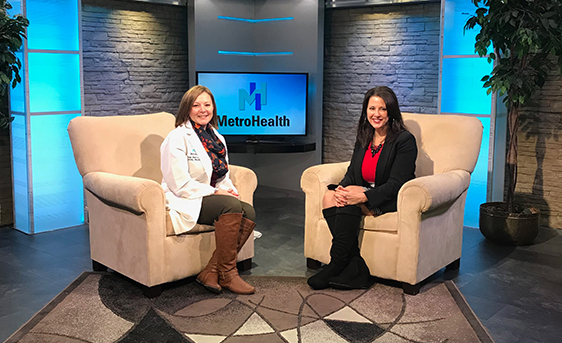 Dealing with Holiday Stress
Stress happens. The holiday season brings its own type of issues, doesn't it? Certified Nurse Practitioner Tanja Barco has some truly useful ideas for dealing with that stress.
Holiday Stress with Tanja Barco
MetroHealth Rehabilitation Institute
Do you have a loved one who is recovering from a stroke, spinal cord or brain injury, a trauma or an orthopedic condition? Thanks to the MetroHealth Rehabilitation Institute, they don't have to travel far to receive expert therapy services.
Watch this video to find out why our Rehabilitation Institute can help patients achieve the best possible outcomes.
Learn more
Pass the Health History, Please
"Studies show that family health history is the best predictor of your chance of developing an illness," says Kathryn Teng, MD, MetroHealth Director of Adult Health and Wellness.
Read more in SimplyWell