At the MetroHealth Weight Loss Surgery and Weight Management Center, we understand the commitment you are making to your health when you decide to address obesity head on – and we're with you every step of the way.
The multidisciplinary team at MetroHealth includes surgeons, physicians, nurses, behavioral medicine specialists, dietitians and others who are specially trained in obesity management. We work with you before, during and after your care so you can achieve a healthy weight for life.
"I see a part of myself in all of my patients, both before and after their surgery."
Sergio Bardaro, MD
Director of Bariatric and Metabolic Surgery
All our providers are sensitive to your needs and understand that obesity is a medical condition – not a behavior problem or a personality flaw.
Board-certified in obesity medicine, Sergio Bardaro, MD, FACS, FASMBS, director of bariatric and metabolic surgery at MetroHealth, understands the weight loss journey from personal experience. He had gastric bypass, which gives him a unique connection to all the patients at the MetroHealth Weight Loss Surgery and Weight Management Center.
"After my surgery, I was able to maintain a healthy weight and live a happier life. There is no greater reward to me than to provide the same opportunity to my patients."
Read our weight loss before-and-after success stories.
Surgical and Nonsurgical Options for Care
There is no one-size-fits-all approach to weight loss. That's why the MetroHealth Weight Loss Surgery and Weight Management Center offers both Weight Loss Surgery and nonsurgical Medical Weight Management programs. Bariatric surgery includes either gastric sleeve or gastric bypass. Medical weight loss options may include nutritional counseling, exercise plans and behavioral health support.
"Our goal is to treat your obesity to help your overall medical health."
Eileen Seeholzer, MD, MS
Medical Director of Weight Loss Surgery and Weight Management Center
"We're not selling expensive shakes or products," said Eileen Seeholzer, MD, MS, medical director at the MetroHealth Weight Loss Surgery and Weight Management Center.
Our Services
We evaluate each patient individually to find the path that suits you. Services at the center require a referral from your primary care provider. During an initial appointment, we get to know you, learn about your lifestyle and create a treatment plan designed to fit in with your life.
After that, our services include:
monthly appointments with a physician who is board-certified in obesity medicine, or a nurse practitioner with obesity medicine training
individualized lifestyle plans that include nutrition counseling, activity goals and behavioral change recommendations
medication to support success, when needed
medical preparation for bariatric surgery
long-term medical care for people who have had bariatric surgery to optimize and keep off weight
MetroHealth: Center of Excellence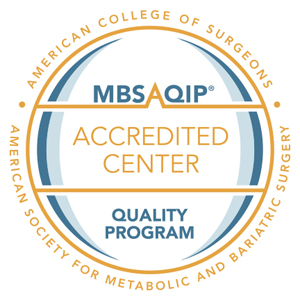 MetroHealth is certified as a center of excellence by the Metabolic and Bariatric Surgery Accreditation and Quality Improvement Program. This certification demonstrates MetroHealth's commitment to safe, high-quality bariatric surgeries.
"Our bariatric surgical program is fully integrated into the overall medical care of our patients," Dr. Seeholzer said. "Our patients receive lifelong care from obesity medicine specialists, because our job is to help them control the disease of obesity – not to let the disease control them."
Before & After Stories
Learn why bariatric surgery was the right choice for some of our patients – and why it might be the right choice for you.
Meet our patients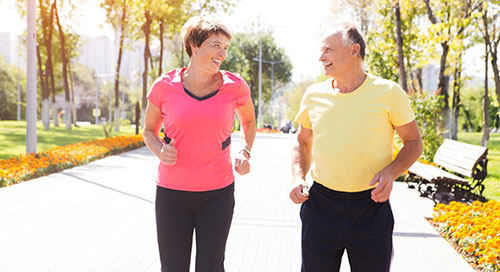 Our Doctors/Medical Providers