Volunteer Your Time Today
Our mission is to engage individuals and community organizations in service opportunities to enrich the patient experience at MetroHealth.
Call 216-778-4471 or email [email protected] for more information.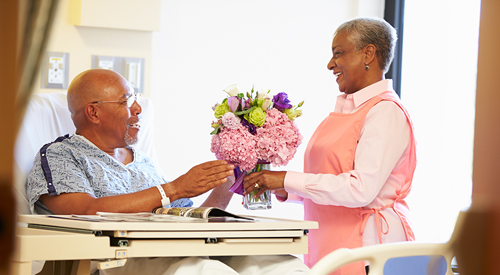 Volunteer Services
The MetroHealth System offers many ways for groups and individuals to volunteer. If your company or organization is interested in volunteering, please view our corporate volunteering flyer. Individuals interested in volunteering can view our featured opportunities and submit an online application to get started.
About the Program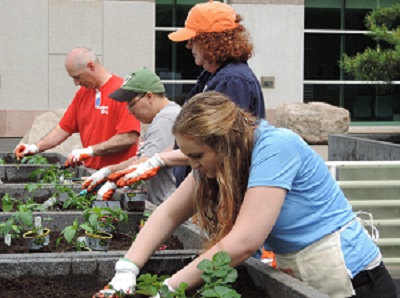 Application Process: To apply to volunteer at MetroHealth, complete the online application. A member of the Volunteer Services team will contact you upon receipt of your application. Background checks are conducted for all adult volunteer applicants, and all adult volunteer applicants must pass a drug and nicotine screening.
Please note that use of e-cigarettes (vaping) and nicotine replacement therapy products (gum, patches, etc.) are not permitted and will result in a positive screening.
Health Requirements and Vaccinations: All volunteers must have a tuberculin (TB) screening every year. TB tests are provided at no cost to volunteers. All volunteers are also required to receive an annual flu shot. Certain assignments require other screenings that are provided free of charge.
Minimum Age: The minimum age to participate as a MetroHealth volunteer is fifteen. However, some assignments and departments require an older minimum age.
Minimum Commitment: Most volunteer positions require a minimum commitment of thirty hours annually. Volunteers generally participate for three to four hours per week. One-time volunteer projects can be arranged for groups.
Training: Once offered a volunteer position, you will be scheduled to attend an orientation to help you learn more about MetroHealth. You will also receive training for your specific volunteer role.
Volunteer Opportunities: Please see volunteer opportunities for current needs and options. Volunteers with a specific skill set should contact the Volunteer Services staff to discuss how your specialty can benefit the hospital.
Volunteers from Home Depot and KeyBank spent a day in May 2016 helping pediatric inpatients and children who attend the Aamoth Family Pediatric Wellness Center plant strawberries, lettuce, tomatoes, onions, flowers and more.