Gastroenterology
MetroHealth's Gastroenterology team treats a variety of gastrointestinal symptoms, such as heartburn, gallstones, acid reflux, swallowing disorders, constipation or pancreatitis. To schedule an appointment, call 216-778-5736.
Gastroenterology
MetroHealth's Division of Gastroenterology and Hepatology treats disorders of the gastrointestinal (GI) tract, liver, pancreas and gallbladder. Our physicians are trained in internal medicine, have completed an accredited GI fellowship and have additional training in their areas of interest or expertise. In addition, our Division Director Ronnie Fass, MD, is among the world's leading experts in researching gastroesophageal reflux disease. He is also a leader in the field of GI motility and is known around the world as an expert.
We perform screenings, such as colonoscopies, to detect gastrointestinal problems before symptoms begin. We can help you if you suspect that you have a GI disorder but don't have a firm diagnosis, or if you've been living with a GI disorder for years but haven't gotten the right kind of help in the past.
Endoscopic Procedures Offered
GI conditions can cause symptoms deep inside your body that are felt but not seen. An endoscopic procedure allows us to look inside your GI tract and, if needed, take tissue samples for closer examination. We offer five different types of endoscopy at MetroHealth:
Capsule endoscopy, used to view images of the small bowel
Colonoscopy, used to view the lower bowel
Endoscopic retrograde cholangiopancreatography (ERCP), used to view the bile ducts and pancreatic duct
Endoscopic ultrasound (EUS), used to view images of organs in the chest and abdomen
Upper endoscopy, used to examine the upper portion of your GI tract
We also offer a variety of other tests that can help provide you with a proper GI diagnosis, including:
Esophageal pH monitoring, to measure stomach acid
Fibroscan, used to stage liver disease
Motility testing, made to assess the ability of your gut to function normally
In addition to diagnosing a medical illness, we work with you to keep an existing illness under control. We offer fecal transplants, infusions and endoscopic therapies to help with your medical conditions.
Scheduling Services
We provide you with personalized care at MetroHealth, explaining each test or procedure in detail before getting started. You will have ample opportunity to prepare for any test we recommend. Should you want to prepare for your test in advance, see our pre-test recommendations for review. Contact us with any questions.
To make an appointment, call 216-778-5736
---
Your Health Matters: Make an Appointment Today
Whether in-person or by telehealth, we are here for you.
Schedule an appointment that's best for you. Call 216-778-5500 or schedule online with MyChart.
Schedule Today
Our Doctors/Medical Providers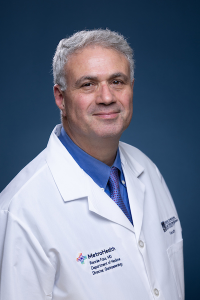 Division Director of Gastroenterology & Hepatology; Medical Director of Digestive Health Center
Gastroenterology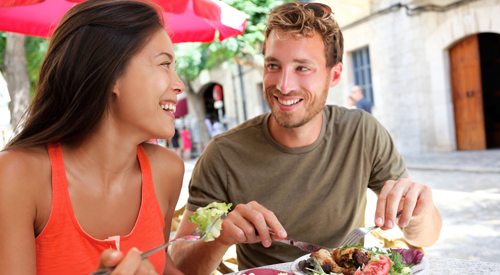 Travel Free from Stomach Trouble
Whether you're on an international trip of a lifetime or a vacation closer to home, symptoms such as heartburn, motion sickness and gastroenteritis — which can cause diarrhea, cramps, nausea and vomiting — can interfere with your plans.
Learn more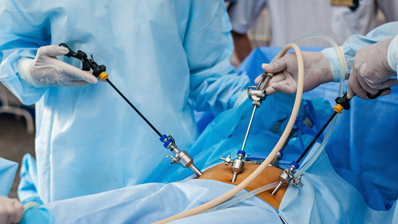 Graduate Medical Education
We offer a fellowship program focused on research, with a diverse and dedicated faculty to advance your clinical skills.
Learn More about training with us.