A Medical Weight Loss Program and Clinic for Transforming Health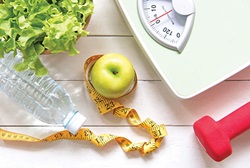 Your experience with obesity is unlike anyone else's. Some people need bariatric surgery to succeed. Others benefit from lifestyle and nutrition changes. Some need medications in addition to lifestyle changes to achieve best results.
The MetroHealth Weight Loss Surgery and Weight Management Center offers a complete medical weight management program for people who prefer or need a nonsurgical approach to weight loss and weight loss maintenance.
Through the medical weight loss program, you receive an individualized plan that helps you achieve better health and quality of life. For best and lasting results, lifelong dedication to learning and adopting skills for healthier eating, regular physical activity, and stress management is needed.
"The foundation of obesity treatment and improved health is behavioral change," said Eileen L. Seeholzer, MD, medical director at the MetroHealth Weight Loss Surgery and Weight Management Center. "Whether treatment involves medication or weight loss surgery, changing behaviors to support weight loss is critical to long-term results."
Weight Loss Surgery and Weight Management Center Services
The program includes:
appointments at least every two months with an obesity medicine physician or nurse practitioner
evaluation for and treatment of medical conditions that may contribute to obesity
a customized treatment plan that may include nutrition counseling, exercise, behavioral health services, weight loss medication and the STRIDES group weight loss program
medical management for bariatric surgery patients before and after their procedures
Program Criteria
You qualify for the medical weight management program if you are age 15 and older. In addition, you must have:
a body mass index (BMI) greater than 30
a weight-related chronic medical condition, such as asthma, diabetes, sleep apnea, high blood pressure or high cholesterol
a referral from your primary care physician
Achieve Your Weight Loss Goals
The medical weight management program begins with an in-depth appointment with an obesity medicine specialist.
"During the first appointment, you and a provider discuss the medical factors that contributed to obesity and the lifestyle factors that make it difficult to lose weight and keep it off," Dr. Seeholzer said. "Some patients may have sleep apnea that contributes to excess weight, or they may take medications that make it difficult to lose weight. Other patients may be sleep deprived from shift work or too dependent on fast food."
You and the obesity medicine specialist will create a unique plan that addresses the underlying causes of obesity. Together, you will also set goals for changing daily habits to lose weight successfully.
Finally, the provider will let you know whether you qualify for surgery, in case you'd like to consider that option. If you decide to have bariatric surgery, the medical weight management program helps you prepare for your procedure and maintain lifelong health and weight loss after surgery.
As you work through your weight loss plan, you will have frequent appointments to review your progress. You may also have the chance to join STRIDES (Steps To Reach Individual Diet and Exercise Solutions), where you can find support from others who are on the same journey to better health.
Call 216-778-7433 for more information about the nonsurgical weight management program. A physician's referral is required.
Interested in learning more about bariatric surgery?
Before & After Stories
Learn why bariatric surgery was the right choice for some of our patients – and why it might be the right choice for you.
Meet our patients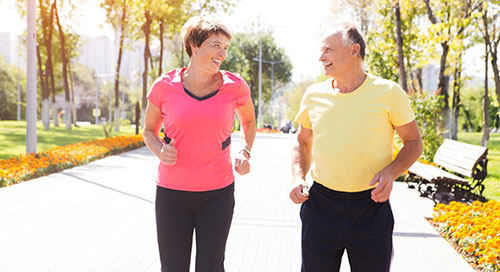 Ready to start your weight loss journey?
Our Doctors/Medical Providers