Pulmonary and Critical Care
Whether you need medical care for asthma, COPD, respiratory therapy, or sleep apnea, our Pulmonologists work with you to improve your quality of life.
To schedule an appointment, call 216-778-5864 (LUNG).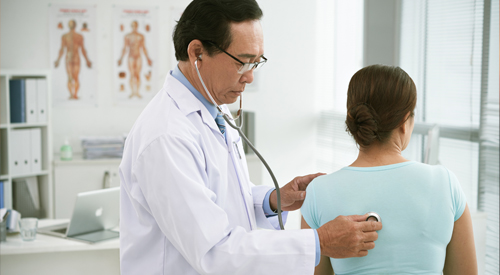 Pulmonary and Critical Care
MetroHealth is dedicated to the delivery of state-of-the-art care, to the education of health care providers and to the investigation of pulmonary disease, critical illness and sleep disorders. We have a long and proud history of making important contributions to our understanding of major diseases and of playing a vital role in providing medical care in our community. We are recognized regionally and nationally for our continued leadership in these endeavors.
The Pulmonary and Critical Care Division has an integrated team of expert pulmonologists/intensivists, sleep specialists, nurse practitioners and respiratory therapists who provide unsurpassed care with compassion. In addition, we offer a state-of-the-art Pulmonary Rehabilitation Program and Smoking Cessation Program. We staff a 13-bed medical intensive care unit, as well as a 16-bed stepdown unit. The Division also operates sleep labs in Independence, Westlake and at our main campus, as well as a specialized Sleep Clinic. We have three Asthma Clinics: one at the main campus and two in the community. We also have a full-service pulmonary in-patient consultation service and outpatient clinic.
Outpatient Clinics
Pulmonary
Asthma
Bariatrics
Sleep Clinic
Inpatient Services
Pulmonary Consultation Service
Medical Intensive Care Unit
Medical Surgical Step-Down Unit
Respiratory Therapy
Asthma Education and Discharge Planning
Sleep Apnea Screening, Education and Discharge Planning
Related Services
Bronchoscopy
Pulmonary Function Testing
Cardiopulmonary Exercise Testing
Home Oxygen Testing
Respiratory Management Training (Patient education on inhaler technique, incentive spirometry, peak flow monitoring
Pulmonary Rehabilitation
Smoking Cessation and Nicotine Addiction
To schedule an appointment, call (216) 778-LUNG (5864).
Our Doctors/Medical Providers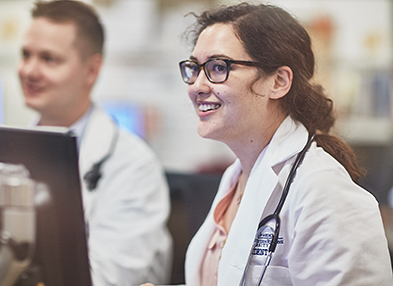 Graduate Medical Education
The MetroHealth System is committed to providing high-quality education and training programs in residency, fellowship and advanced nursing.
Learn more about our programs