Sleep Medicine
Our Sleep Medicine team uses advanced technology to diagnose and treat sleep disorders at a variety of locations throughout the community.
To schedule an appointment, call 216-778-5864.
The Importance of Good Sleep
Getting a good night's sleep is important for so many reasons, not just because it affects how you feel in the morning. Your sleep health affects your total health. Sleep problems impact your heart health, metabolism, brain function and endocrine system. Now more than ever, it's important to do all that you can to remain healthy.
MetroHealth's Sleep Medicine team consists of dedicated nurses, advanced nurse practitioners and board-certified physicians who are focused on ensuring that you get a good night's rest.
MetroHealth's Center for Sleep Medicine has facilities accredited by the American Academy of Sleep Medicine, and includes accredited locations at our main campus, and our hotel sites located in Beachwood and Independence, as well as a hotel site in Middleburg Heights that is seeking accreditation. Our team is involved in education and research that benefits people around the world.
Our Sleep Medicine team uses advanced technology to diagnose and treat all sleep disorders. A simple treatment can make a huge difference—often without medication. No matter what kind of sleep problems you're experiencing, you'll receive individualized, patient-centered care.
We conduct sleep studies for kids and adults at several locations. Sleep studies are safe to do even during COVID-19. We are taking every precaution during the pandemic to provide a safe and comfortable experience.
Please ask about your options when scheduling your appointment.
Sleep Conditions We Treat
Personalized Treatment
Prior to your first visit, you will be given a sleep questionnaire to complete. Additional questionnaires and testing may be needed. Pinpointing the source of sleep problems can be complicated and often requires unique tests, including but not limited to a sleep study (polysomnogram or home sleep study).
If you provider orders a polysomnogram, we will ask you to come to one of our sleep laboratory locations. You sleep overnight in a private room while we record your nighttime sleep patterns. To do this, our technicians attach electrodes to your head and body to monitor brain waves, muscle movements, breathing, snoring, and heart rate. Soft belts around your chest and waist monitor breathing. A sensor attached to your finger keeps track of heart rate and blood oxygen levels.
For some individuals, a more limited sleep study that can be performed at home can be offered.
During the follow-up appointment, your sleep medicine provider will discuss any test findings and next steps. These could include a variety of treatment options, depending on your condition, ranging from counseling / improving your sleep hygiene, snoring remedies, medications, surgery or getting a continuous positive airway pressure (CPAP) machine.
If you are found to have breathing problems in sleep, you may be prescribed a CPAP device. A CPAP machine sends a steady flow of pressurized air to your airway, so your airway stays open and your body has enough oxygen while you're sleeping. Most CPAP machines are smaller than a shoebox, and most people use a mask that covers only the nose.
Patients on CPAP or BPAP Who Become Ill
Sleep Studies are Safe During COVID-19
If your physician recommends a sleep study, we encourage you to do it. Sleep studies are safe, even during COVID-19. We offer sleep studies at our Main Campus and at hotels in four convenient locations across Cuyahoga County.
We take the following precautions to keep you safe during a sleep study:
Cleaning and Sanitizing: we are treating hotel room as if they're hospital spaces; we clean every surface with hospital-grade cleaning before and after every sleep study
PPE: our staff wear appropriate personal protection equipment
Private rooms: all sleep study rooms are private with minimal staff contact throughout the night
Social distancing: during check in and check out, we maintain social distancing guidelines
We see patients referred to clinic at our main campus and our satellite locations. We have four sites where we perform sleep studies:
MetroHealth Center for Sleep Medicine (adults and children)
2500 MetroHealth Drive
Cleveland OH 44109
MetroHealth Center for Sleep Medicine – South Campus (adults only)
Marriott Residence Inn Independence
5101 West Creek Road
Independence OH 44131
MetroHealth Center for Sleep Medicine
Aloft Cleveland Beachwood
1010 Eaton Blvd.
Beachwood, OH 44122
MetroHealth Center for Sleep Medicine
Sonesta, Middleburg Heights
17525 Rosbough Blvd.
Middleburg Heights, OH 44130
Learn more about sleep apnea testing and treatment or call 216-778-5864 to schedule an appointment.
Sleep Apnea Study Options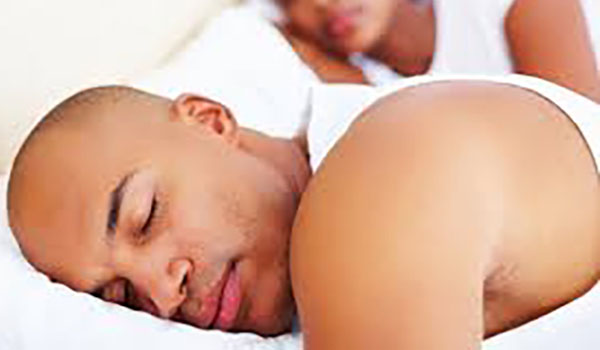 At Home Testing
Performed in your home and used to diagnose obstructive sleep apnea (OSA).
Learn more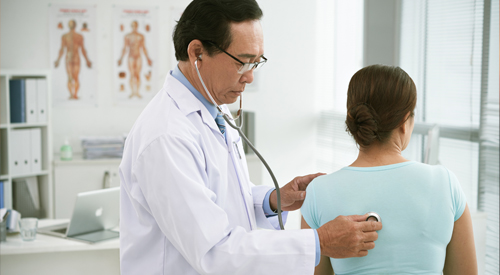 Sleep Lab Testing
Involves an overnight stay at one of MetroHealth's sleep lab facilities.
Learn more
Our Doctors/Medical Providers