Are You Ready to Quit Smoking?
Freedom From Smoking provides the kind of motivation, encouragement and support needed to stop smoking for good. Classes are free and open to all adults age 18 years of age and older.
To register, call 216-778-7503 or email [email protected].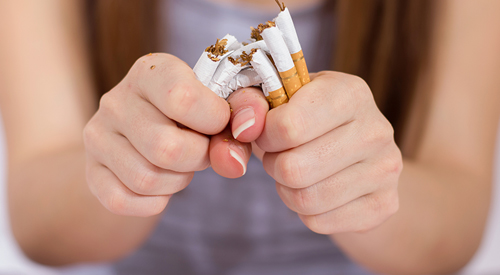 American Lung Association's Freedom from Smoking® Program
Freedom from Smoking offers the motivation, encouragement, and support required to quit smoking.
Benefits
An American Lung Association-trained quit-smoking counselor teaches you how to recognize your nicotine addiction and what it takes to overcome cravings.
Group sessions emphasize how to avoid relapse and effective relaxation and stress reduction techniques.
Highlights
Free program
Four-week, structured, eight-session program
Held on Tuesdays and Thursdays from 6:00 PM to 7:30 PM.
Held in a supportive group setting with trained facilitators
Online program provides the knowledge, tools, and support needed to quit smoking successfully.
Eligibility: All adults over the age of 18 are welcome to attend the online classes
What You Will Learn
How to know if you're ready to quit
Medications that can increase your success
Lifestyle changes to make quitting easier
How to prepare for your quit day
Developing a new self-image
How to stay smokefree for good
Coping strategies for managing stress and avoiding weight gain
Online Course Start Dates*
*All courses begin on Tuesday
Tuesday, May 4, 2022
Tuesday, June 7, 2022
Tuesday, July 5, 2022
Tuesday, August 2, 2022
Tuesday, September 6, 2022
Tuesday, October 4, 2022
Tuesday, November 1, 2022
Tuesday, December 6, 2022
How to Register
By phone: 216-778-7503
Questions
Email us at [email protected]
Note: The in-person class at MetroHealth Cleveland Heights will resume on Wednesday, July 6, 2022, and the in-person class at MetroHealth Parma Medical Center will resume on Monday, August 1, 2022.
This program is funded by The MetroHealth Foundation and The Saint Luke's Foundation.