Heart and Vascular Center
MetroHealth's cardiologists diagnose and treat congenital heart disease, heart failure and more.
Referrals from your doctor enable us to match you with the right specialist.
To schedule an appointment, call 216-778-2328 (BEAT).
For pediatric appointments, call 216-778-2222.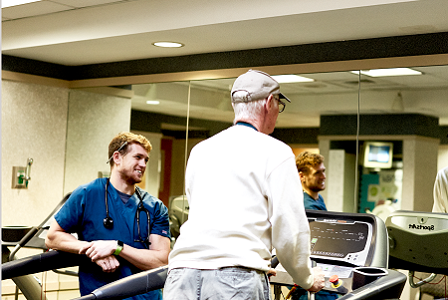 Cardiology
MetroHealth's Heart and Vascular team consist of highly trained surgeons who perform complex and lifesaving procedures and skilled nurses who help people recover from heart attacks. Many members of our team teach the next generation of cardiologists as faculty members of Case Western Reserve University.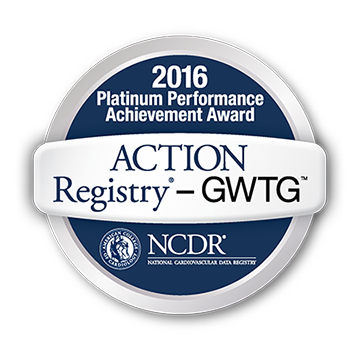 We're focused on delivering exceptional care to everyone who comes to us. MetroHealth has received awards from the American Heart Association, the American College of Cardiology and the American Stroke Association for the high-quality care we deliver and the results we provide.
Our team is also committed to state-of-the-art research, regularly conducting studies on innovative new therapies that could help prevent or treat cardiovascular disease. We received grants from the American Heart Association and the National Institutes of Health, and many of our studies have appeared in reputable medical journals.
Our Services
We offer a full range of diagnostic and treatment options for cardiac and vascular conditions, for patients with:
A family history of coronary artery disease
A recent heart attack
A heart murmur that's growing worse
Heart rhythm abnormalities, including a fluttering heartbeat
Fainting problems
Heart deformities
Heart failure
We offer several specialized programs to help treat your heart problem.
Cardiac Rehab Program: helps patients recover from a serious cardiac event, such as a heart attack.
Electrophysiology: helps patients deal with heart rhythm disorders such as atrial fibrillation and other arrhythmias.
Heart Failure Program: helps patients cope with a heart failure diagnosis.
Interventional and Endovascular Cardiovascular Program: uses minimally invasive procedures to diagnose and treat cardiovascular conditions.
Prevention is the best medicine, so we're passionate about screening and early detection. We test cholesterol levels and screen for early vascular disease. We also have a coronary calcium screening program, which helps us determine your risk of coronary artery disease before symptoms occur. At MetroHealth, we make this screening affordable; our patient cost is the lowest in the country.
Cardiac and Vascular Imaging
MetroHealth's Advanced Cardiac Imaging Program is a partnership between the Heart & Vascular Center and the Department of Radiology. Patients benefit from the know-how of experts in both areas. MetroHealth uses the Phillips Brilliance iCT scanner, and was the first hospital in the world to install this innovative technology. It allows for consistent, motion-free imaging of coronary arteries. The speed of the 256-slice scanner reduces radiation exposure and provides more accurate images than other CT scanners.
Interventional and Endovascular Cardiology and Vascular Surgery
When it comes to heart and vascular care, invasive surgery isn't the only option. Many patients can go to the Interventional and Endovascular Cardiovascular Program instead. This team uses minimally invasive procedures to diagnose and treat cardiovascular conditions, so you can regain your health while avoiding major surgery. In the Heart and Vascular Center, cardiologists and vascular surgeons collaborate to use the best techniques for each patient's needs.
The program utilizes a long list of techniques, including:
MetroHealth doctors are compassionate and choose the procedure that's best for you. Before any procedure, you'll have the opportunity to ask questions and learn more.
Care for Congenital Heart Disease
The American Heart Association recognizes at least 18 different types of congenital heart defects. Each defect is different, and each requires a different type of therapeutic solution. While these conditions are rare, they can be serious. An untreated form of congenital heart disease can lead to an increased risk of hypertension, congestive heart failure, arrhythmia and other forms of cardiovascular disease. Some severe forms of congenital heart disease can put a newborn baby's life at risk.
At MetroHealth, we understand the severity of these conditions, and offer comprehensive services for adults and children with congenital heart disease.
Our cardiologists perform imaging tests to identify the specific type of defect that's causing a person's heart disease symptoms. When that condition has been identified, the team determines a surgical solution. We collaborate with the Cleveland Clinic Congenital Heart Surgery team. Here, children and young adults born with heart disease receive state-of-the-art diagnosis and treatment that's close to home. The surgical and research collaborative that offers this care includes Akron Children's Hospital, Cleveland Clinic, Cleveland Clinic Children's and MetroHealth Medical Center.
Referrals from your doctor enable us to match you with the right specialist. To schedule an appointment call 216-778-BEAT (2328).
For pediatric appointments call 216-778-2222.
Our Doctors/Medical Providers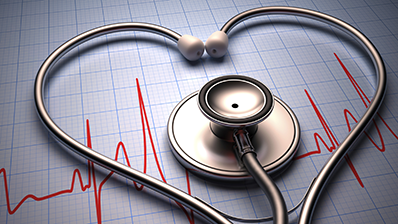 Coronary Heart Disease Test
MetroHealth is offering a free CT scan of the heart for patients. The test is designed to detect coronary disease in its early stages by identifying calcium, before symptoms appear.
For more information, call 216-778-BEAT (2328).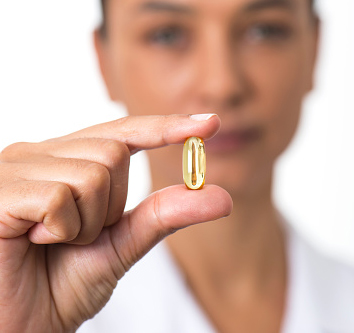 Fish Oil for Your Heart
Fish oil can be good for your heart if you have a history of heart disease.
Heart History Matters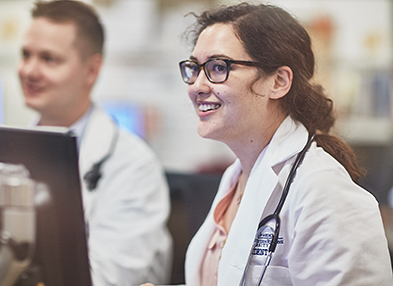 Graduate Medical Education
The MetroHealth System is committed to providing high-quality education and training programs in residency, fellowship and advanced nursing.
Learn more about our programs