Patient Education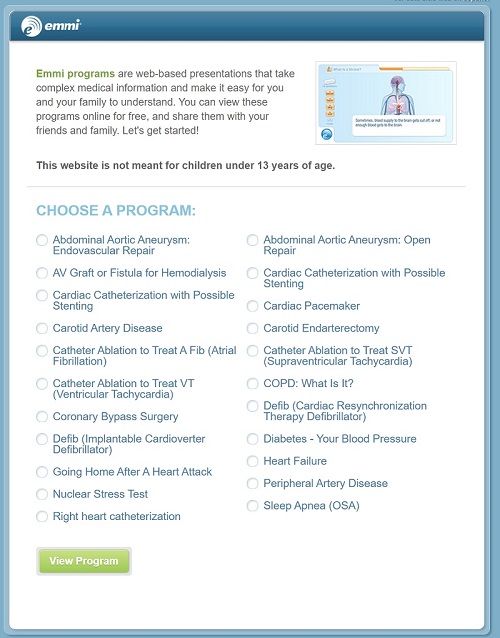 MetroHealth is excited to partner with Emmi® to bring you important patient information to help you better understand your health.
What is Emmi?
Emmi programs are web-based presentations that take complex medical information and make it easy for you and your family to understand. You can view these programs online for free, and share them with your friends and family.
Emmi helps you prepare for an upcoming procedure, learn more about certain treatments or manage a chronic condition.
Do You Already Have an Emmi Code?
Your doctor may have given you an 11-digit access code to view an Emmi program that is right for you. Use your access code to activate the program online at my-emmi.com.
Don't Have an Access Code?
You can view programs we have already selected for you simply by clicking below. You can choose from many different specialties or chronic conditions. You may need to ask your doctor which program is right for you.

©Copyright 2023 The MetroHealth System | 2500 MetroHealth Drive | Cleveland, OH 44109 | 216-778-7800 | All Rights Reserved.
There is no rating available for this provider for one of two reasons: he or she does not see patients, or has not received the minimum number of patient survey responses.