Neurology
MetroHealth's neurology team includes experts in the treatment of neurological disorders, including chronic headache; cerebral palsy; stroke; seizure disorders like epilepsy, Parkinson's disease; multiple sclerosis; peripheral neuropathies; muscle diseases; and tumors of the brain and spine.
To schedule an appointment, call 216-778-3958.
A referral may be required. Referring pediatricians call 216-778-3659.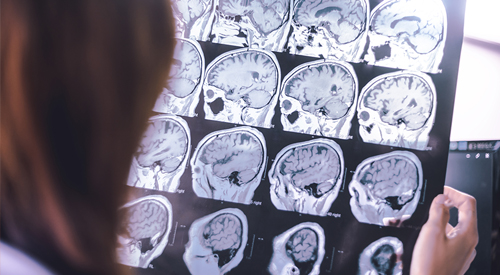 Neurology
The MetroHealth neurology team has a longtime relationship with the Greater Cleveland Muscular Dystrophy Association (MDA). For more than 30 years, the organization has sponsored our MDA Clinic, the only such clinic in Northeast Ohio. The MetroHealth neurology team has two neurologists who are experts in muscular dystrophy and other rare neuromuscular diseases. Our neurologists are board-certified and our nurse practitioners specialize in general neurology.
Members of our team also serve on the boards of the American Heart Association, the Huntington's Disease Society of America and the Epilepsy Foundation. MetroHealth is also home to a comprehensive Stroke Center, which provides expert care.
Procedures and Tests
At MetroHealth, our neurologists use advanced diagnostic tests and procedures to identify neurological disorders, including:
Angiography
CT scans and MRI
Electroencephalography
Electromyography
Evoked potentials
Lumbar punctures
Nerve conduction studies
Test results are explained to you in detail, so you know what your doctor found and what happens next. If you have any questions about how a test works or what you need to do to prepare, just ask. Our doctors are always available to answer your questions.
Non-Surgical Treatments and Therapies
Corticosteroids
Immunosuppressive medications
Botulinum toxin injections
Nerve blocks
Infusion therapy
Management of electrical stimulation devices
Your neurologist will explain your options clearly, so you know about the risks and benefits of each therapy choice. Your neurologist will be with you during your treatment to ensure that you are improving as planned.
You may also be connected with other MetroHealth teams, such as our neurosurgery department, physical medicine and rehabilitation department—including our physical, occupational and speech therapy services—and our Cancer Center.
Pediatric Neurology Options
We diagnose, treat, and manage neurological conditions that affect the maturing brain and nerves from birth to adulthood, including:
Autism
Behavioral disorders, including attention-deficit/hyperactivity disorder (ADHD), school failure and sleep problems
Developmental disorders, including delayed speech, missed motor milestones and coordination issues
Headaches, both acute and chronic
Nervous tics and Tourette syndrome
Neurofibromatosis
Seizure disorders, including seizures in newborns, febrile convulsions and epilepsy
Sturge-Weber syndrome
Tremors
Tuberous sclerosis
Weakness, including cerebral palsy, muscular dystrophy and nerve muscle disorders
We also have pediatric neurology clinics to help children with complex disorders:
The Pediatric Neuromuscular Disease Program is available for children with muscular dystrophy, spinal muscular atrophy, congenital myopathies, myasthenia gravis, hereditary neuropathies and other polyneuropathies.
The Cerebral Palsy Clinic is for children with spasticity, dystonia, choreo-athetosis or epilepsy. Therapies include botulinum toxin injections, physical therapy, orthopedic interventions, and intrathecal baclofen infusion.
The Hydrocephalus and Spina Bifida Clinic is a multidisciplinary program for children with spina bifida and hydrocephalus.
Our pediatric neurologists have completed four years of medical school, along with five years of post-graduate training in neurology. They hold certifications from the American Board of Pediatrics and the American Board of Psychiatry and Neurology with special competency in child neurology.
Your child will benefit from the latest diagnostic testing available, including MRI, extremity MRI (arm and leg images), CT scan EEG/EMG and video EEG. We understand that pediatric neurological conditions are life-changing for children and their families, and we include our patients' families in the management plan. We also share information with the child's pediatrician, to ensure continuity of care.
To talk to our nurse coordinator about a specific neurological concern, call 216-778-3659.
Preparing for a Neurological Consult
Bring all relevant records, including:

prior neurological consultation notes or letters
reports of radiological tests (such as x-rays, CT scans or MRI scans)
electrodiagnostic test results (such as an electroencephalogram or electromyogram) and
blood test results
if possible, bring films of CT or MRI scans

Bring a list of your current medications, including strength and doses.
Bring the name and contact information of the referring physician so that a consultation note can be sent.
Plan on spending at least an hour at the clinic from the time of appointment.
For some patients, a referral may be required before you can make an appointment.
For more information, call 216-778-3958.
For pediatric appointments, call 216-778-8562.
Referring pediatricians and people with specific pediatric neurological concerns can call our nurse coordinator at 216-778-3659.
5 Signs of Stroke You Don't Want to Ignore
Time matters when a person has a stroke. Early treatment can help reduce disability from the stroke.
Learn more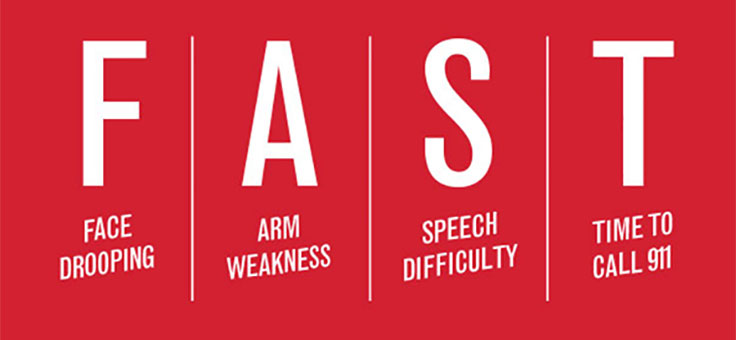 Our Doctors/Medical Providers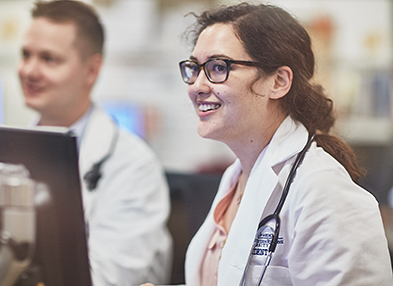 Graduate Medical Education
The MetroHealth System is committed to providing high-quality education and training programs in residency, fellowship and advanced nursing.
Learn more about our programs