Neurointerventional Radiology
Neurointerventional radiology provides minimally invasive surgery for diseases of the head and neck and spine, particularly vascular diseases (those that involve blood vessels). Services include:
Acute stroke intervention to remove/break up clots
Aneurysm and vascular malformation embolization
Preoperative embolization of head and neck tumors, to decrease bleeding intraoperatively
Arterial stenting for atherosclerotic disease causing narrowing of arteries in the head and neck
Arterial stenting for injury due to trauma
Venous stenting for intracranial hypertension
Providers/head shots to be included in Neurointerventional Radiology: Dr Jeff Prescott and Dr Scott Williams
Leadership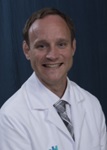 Jeffrey W. Prescott, MD, Ph.D. attended The Ohio State University for medical school and received post-graduate medical training in diagnostic radiology and neuroradiology at Duke University and in neurointerventional radiology at MetroHealth. He has been at MetroHealth since 2017.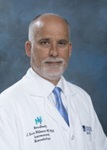 James S. Williams, MD attended The University of Texas at Houston McGovern Medical School. He completed residency training in Diagnostic Radiology at The University of Texas Medical School at Houston affiliated hospitals and University of Texas MD Anderson Cancer Center. He completed fellowship training in Interventional Neuroradiology at Baptist Memorial hospital and Mid-South Imaging and Therapeutics in Memphis, Tennessee. He has been at MetroHealth since 2011.
Our Doctors/Medical Providers