Surgery at MetroHealth
MetroHealth's compassionate surgeons provide advanced surgical techniques and technology to help you feel better and heal faster.

To schedule an appointment or consultation, call 216-778-4391 | Referring a patient? Visit our referral directory
Surgery at MetroHealth
MetroHealth's compassionate surgeons provide advanced surgical techniques and technology to help you feel better and heal faster.

To schedule an appointment or consultation, call 216-778-4391 | Referring a patient? Visit our referral directory
The MetroHealth surgical team provides you with the most advanced surgical techniques and technologies available
In some cases, we offer surgical procedures that are available only at a select few hospitals in the country.
Our surgeons perform the POEM (peroral endoscopic myotomy) procedure used to treat a swallowing disorder called achalasia. We also perform specialized gallbladder and liver tumor removal surgeries while leaving those organs intact.
MetroHealth's surgeons are board-certified, highly skilled physicians who attend national medical conferences and workshops, while staying current on the latest research and presenting their own research findings. They learn new techniques from around the world, and bring this knowledge back to Cuyahoga County for the good of our patients. We have nationally renowned surgeons in cancer as well as thyroid and endocrinology.
Elective Surgeries
Elective surgery includes procedures requiring a hospital stay, such as bariatric, spine and total joint procedures (hips and knees) as well as those allowing patients to go home the same day, such as laparoscopic hernia, hand procedures, small fracture repairs and knee arthroscopies.
As Ohio slowly reopens in the wake of the coronavirus pandemic, MetroHealth is taking steps to resume elective surgeries that are important to patients' health and well-being. If you've been postponing your procedure because of the virus, it is time to consider rescheduling it.
A Word from Christopher Brandt, MD, Department Chair of Surgery
"It's not unreasonable to be concerned about coming back to resume your medical care, but I encourage people to reach out to their surgeons to discuss their condition and when they might be able to come in for their procedure. Elective surgery is any procedure that is not an emergency. It's surgery that is planned to occur on a specific date. Elective surgery does not mean the procedure is medically unnecessary. And it's not just cosmetic surgery." See SimplyWell for complete article .
Surgical Specialties
Cardiothoracic surgery
Minimally invasive surgery
Pediatric surgery
Trauma, critical care and burn surgery
Pediatric Partnership
MetroHealth offers a full suite of pediatric surgeries in partnership with Akron Children's Hospital, from complex neonatal procedures to common procedures such as hernia repair. Intricate surgeries that require two pediatric surgeons or specialist support are performed at Akron Children's Hospital.
High-Tech Operating Rooms
Our operating rooms are equipped with high-tech surgical tools, including state-of-the-art, high-definition cameras and monitors. These tools produce crystal-clear images of hard-to-spot tumors, hidden lesions and other issues that could be addressed with surgery.
Our surgeons offer many procedures that require only tiny incisions or internal incisions. These less-invasive procedures often involve laparoscopy, robotics and endoscopy. The advantages include shorter recovery and a better cosmetic appearance, while keeping patients more comfortable.
To make an appointment for a general surgery consultation, call 216-778-4391.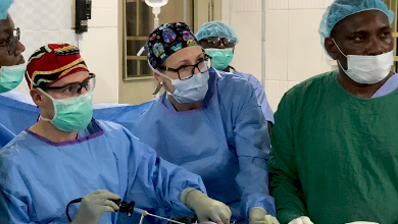 MetroHealth Surgeon Volunteers in Africa to Create Lasting Legacy
The World Health Organization recommends that there be one surgeon for every 20,000 people. In Africa, it's closer to one surgeon for every 250,000 people. Dr. Kevin El-Hayek believes everyone deserves high-quality health care. That's what brought him to MetroHealth and why he volunteers for medical missions in Nigeria with the GEANCO Foundation.
Watch Video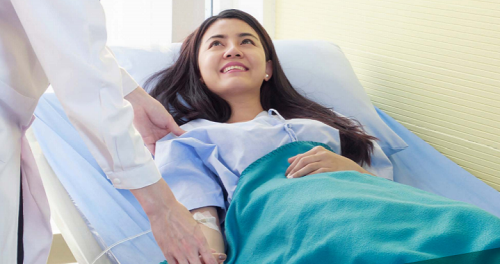 Your Guide to Surgery
Our booklet provides basic information for surgical patients and their families.
Download our guide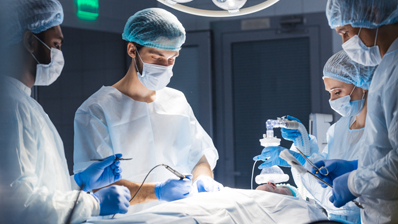 Graduate Medical Education
At MetroHealth we have created a culture of serving our community which can be seen in our local partnerships, research, and integrated curriculum. Bring your knowledge, compassion, and dedication to our program and leave as a surgeon able to impact your clinical and community environments by providing outstanding, effective and culturally competent care to diverse populations.
Learn More About Training With Us