MetroHealth HIV Support Groups
MetroHealth HIV Support Groups
MetroHealth is continuing to host support groups for people living with HIV throughout the COVD-19 pandemic time of needing physical distance to stay healthy. We are using Zoom to host our meetings, following the usual schedule.
You can use a smart phone, tablet or computer to be on zoom video for groups, or just use a phone to call-in if technology isn't your thing. Whatever works for you!
If you would like to attend a zoom support group, please email or call Jen McMillen Smith, LISW-S, at [email protected] or (216) 778-4051 so we can personally give you the zoom log-in information for each group you're interested in. We are not sharing this information publicly in order to ensure a safe, confidential environment in our support groups.
Open Support Group – open to all ages & genders of people living with HIV
First & Third Mondays at 1:00 p.m.
Taco Tuesday – a support group for people living with HIV who are in their teens and twenties
First & Third Tuesdays at 5:00 p.m.
50++ - for people living with HIV who are around 50 years old and better
First Fridays at 12:00 noon
WOW – Women Only Wednesday – for women and women living with HIV
Second Wednesdays at 12:00 noon
Knit Squad
Thursdays at 1:00 p.m.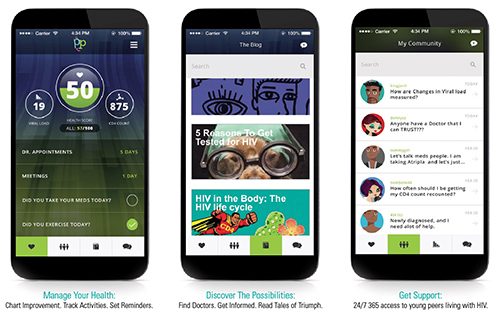 Private social media app for young adults living with HIV.
Positive Peers is a private social media app for young adults, aged 13 to 34.
Chat. Find Doctors. Get Support.
Get the App

©Copyright 2020 The MetroHealth System | 2500 MetroHealth Drive | Cleveland, OH 44109 | 216-778-7800 | All Rights Reserved.
There is no rating available for this provider for one of two reasons: he or she does not see patients, or has not received the minimum number of patient survey responses.