HIV/AIDS Services
Cuyahoga County HIV/AIDS Facts and Figures
As of 2015, more than 1.1 million people in the United States have HIV (human immunodeficiency virus). This virus attacks the body's immune system, and without treatment, HIV can progress to a serious disease called AIDS (acquired immunodeficiency syndrome).
The condition has a significant impact on our community. In Cuyahoga County, 4,940 people were living with HIV in 2017, according to the Ohio Department of Health.
Download our online wellness guide for people living with HIV/AIDS.
MetroHealth HIV Services
Counseling and education for those with a recent diagnosis.
HIV/AIDS clinical trials
VIH guia del Paciente (Español)
Toque aqui para la versión en español del guía del paciente con VIH/SIDA. El guía tiene valiosa información acerca de VIH, sugestiones y recursos en la comunidad.
Para más información, llame:
A la Trabajadora Social/o/persona que maneja su caso en VIH - 216-778-5551
Prueba Clinica - 216-778-5489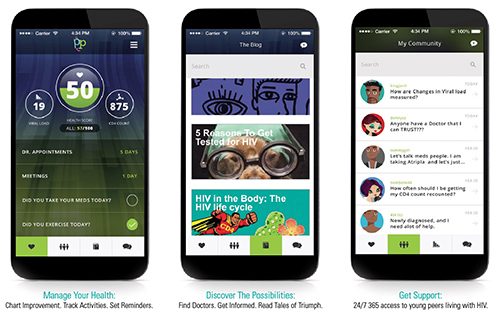 Private social media app for young adults living with HIV.
Positive Peers is a private social media app for young adults, aged 13 to 34.
Chat. Find Doctors. Get Support.
Get the App