Hand and Upper Extremity Center
Appointments
Same-day appointments are available at select locations.
About Us
The MetroHealth Hand and Upper Extremity Center provides expert care and diagnosis for complex hand, wrist, shoulder, elbow and nerve problems in adults and children.
Our providers are experienced orthopedic surgeons, plastic surgeons, physical and occupational therapists, and nurses. They comprise a comprehensive group that manages and coordinates care before, during and after an injury.
Hand and upper extremity injuries can complicate daily life and negatively impact work, hobbies, or even simple tasks. Our fingers, hands, arms and shoulders are used for almost everything we do, and are constantly in motion — until pain, numbness or disability brings them to a halt.
Conditions Treated
Our hand and upper extremity specialists offer treatments for a number of hand, shoulder, and wrist conditions, including:
Arthritis
Carpal tunnel
Trigger finger
Fractures
Sports-related injuries
Hand and tendon lacerations
Shoulder replacement
Rotator cuff tears
Hand, shoulder, and elbow rehabilitation
Specialty Services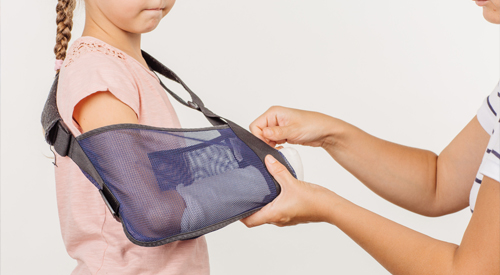 Adult and Pediatric Surgery Options
Learn about options for surgery in the MetroHealth Hand and Upper Extremity Center.
Hand Surgery Guide
Hand and Upper Extremity Center News
Cooking Class Helps Patients Move Forward After Loss of Limbs
MetroHealth, in collaboration with Hanger Clinic, a national prosthetics company, hosted a cooking class at Sur La Table in Woodmere, the first in a series of activities planned to help patients with upper limb loss learn how to manage everyday tasks like tying shoes, brushing teeth and preparing meals.
Read More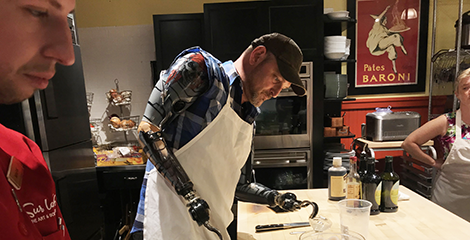 Our Doctors/Medical Providers