In 15 minutes or less, you can receive a state-of-the-art 3D mammography exam from a specialty trained Registered Mammography Technologist at MetroHealth. Our mobile coach provides the latest technology available called 3D Breast imaging, also known as Breast Tomosynthesis. The mobile coach brings the same technology used at all MetroHealth Breast Imaging sites to convenient locations in your community.
MetroHealth Breast Imaging Centers are accredited by the National Accreditation Program for Breast Centers and the American College of Radiology.
Coming to a Discount Drug Mart Near You
MetroHealth and Discount Drug Mart are making it easy for you to receive a preventative mammogram at MetroHealth's Mobile 3D Mammography Coach at Discount Drug Mart locations around Northeast Ohio.
Dates have been scheduled from July through September 2021 at multiple Discount Drug Mart locations. Registration is required.
MetroHealth Mobile 3D Mammography Locations
Make an Appointment Today
You can schedule a screening mammogram with the Mobile 3D Mammography Coach by:
Who Can Visit the Mobile 3D Mammography Coach?
Patients can visit the mobile mammogram coach for a screening mammogram if they:
Are at least 40 years old or older.
Had their last screening mammography exam performed 11 months ago or later.
Are not pregnant or currently breastfeeding.
Can easily walk up and down the stairs at the van door.
Are not currently having breast problems or have a recent breast cancer diagnosis (within the past 2 years).
Safety Precautions
Call the mammography staff when you arrive at 216-287-1805 and remain in your car.
Please bring your own mask to the visit with you. If you do not have one, we will provide one for your visit.
A staff member will greet you outside and ask you some health screening questions and take your temperature.
We limit the number of patients on the unit, you may be asked to wait outside for your appointment.
We sanitize all touchpoints within the mammography suite, dressing rooms, and registration area following any patient encounter.
Always practice social distancing (6 feet) during your stay and practice good hand hygiene.
MetroHealth's Mobile Mammography Coach takes the test to you
Local NBC affiliate WKYC takes a tour of the mobile coach while it was parked outside WKYC Studios. Read more.
Frequently Asked Questions
What should I wear for my mammogram?
It's best to wear a two-piece outfit. This way you can remain clothed during your screening. You should not wear deodorant, perfumes, lotions or powders.
This is my first mammogram. What can I expect?
Schedule your appointment for a few days after your period ends. This allows for a more comfortable exam. Your specialty trained mammography technologist will position your breast in the machine and talk you through the process. Please let the technologist know if you have breast implants; you may require special imaging.
When should I expect my results?
Timely mammogram results will be available in your MyChart account. You will also receive a letter with your results. If additional imaging is required, you will be contacted directly to schedule your follow-up appointment at one of our diagnostic facilities.
What is 3D Screening Mammography?
3D Mammography is an advanced, clinically proven screening and diagnostic tool designed for early breast cancer detection. During the 3D mammography exam, the X-ray arm sweeps in an arc over your breast, taking multiple low dose images. Then, a computer produces a 3D image of your breast tissue. The radiologist can scroll through images of your entire breast like pages in a book, for clarity and insight never before possible.
The 3D images make it possible for your radiologist to gain a better understanding of your breast tissue during screening, significantly improving early breast cancer detection and lowering the need of follow up imaging by up to 40%, which can reduce unnecessary anxiety.
What will a mammogram cost?
If you are insured and it has been at least one year since your last screening mammogram exam, there is no cost.However, it's always best to double-check with your insurance company first.
Who can have a 3D mammography exam?
It is approved for all women who would be undergoing a standard exam, in both the screening and diagnostic settings. Multiple clinical studies show that all women, regardless of breast type, benefit from 3D mammography.
What if I can't afford a mammogram?
MetroHealth will assist patients who are uninsured or underinsured for screening mammography.
To Make an Appointment
You can schedule a screening mammogram with the Mobile 3D Mammography Coach by calling 216-957-BRST (2778) or directly through your MetroHealth MyChart account.
Host a Mobile 3D Mammography Event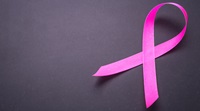 MetroHealth's Mobile 3D Mammography Coach is available to offer mammogram screenings at your workplace or community organization. It's a fast and easy way for women to have this lifesaving screening exam.
Learn more by downloading our information packet.
If you have any questions about bringing the Mobile 3D Mammography Coach to your organization, contact our program coordinator Kelly Vogel at 216-310-5539 or [email protected]