MetroHealth Recertified as Primary Stroke Center by Joint Commission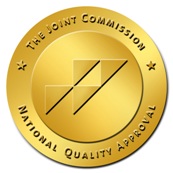 MetroHealth continues to earn the Gold Seal of Approval™ for stroke care. The Joint Commission (TJC) awarded MetroHealth Primary Stroke Center Certification following an on-site review in the spring. The Joint Commission's Certificate of Distinction for Primary Stroke Centers recognizes centers that make exceptional efforts to foster better outcomes for stroke care.
MetroHealth was the first hospital in Northeast Ohio to earn the Stroke Center certification, which was awarded in September 2004. Achievement of certification signifies that the services MetroHealth provides have the critical elements to achieve long-term success in improving outcomes. It means every facet of MetroHealth's stroke care program, including prevention, emergency care, inpatient treatment and rehabilitation, measures up to very high standards set by stroke medical experts.
The standards include the ability to provide intravenous TPA within strict time frames to reduce the disabling effects of stroke. TJC's stroke certification program was developed in collaboration with the American Stroke Association and is based on the Brain Attack Coalition's "Recommendations for the Establishment of Primary Stroke Centers" guidelines.
MetroHealth has a dedicated inpatient stroke unit, ICU beds, and a dedicated stroke rehabilitation unit, which helps recovering patients learn the skills they may need for everyday activities. Upon discharge from the hospital, stroke survivors are followed in the Outpatient Comprehensive Stroke Clinic. Emphasis is placed on stroke risk-factor management, the prevention of future stroke, helping patients gain their maximum function, and reintegration into the community.
At MetroHealth, stroke care is broadened through numerous clinical and National Institutes of Health (NIH) trials for emergency and post-stroke care as well as stroke prevention. MetroHealth leads NIH-sponsored research to relieve shoulder pain associated with post-stroke weakness through Functional Electrical Stimulation.