Pneumococcal Vaccination Status for Older Adults
Pneumococcal Vaccination Status for Older Adults
This graph shows the percentage of patients 65 years of age and older who have received the pneumococcal vaccine. In 2018, we reached an all-time high rate of vaccinating more than 80 percent of patients, protecting them from the potentially serious complications of pneumonia.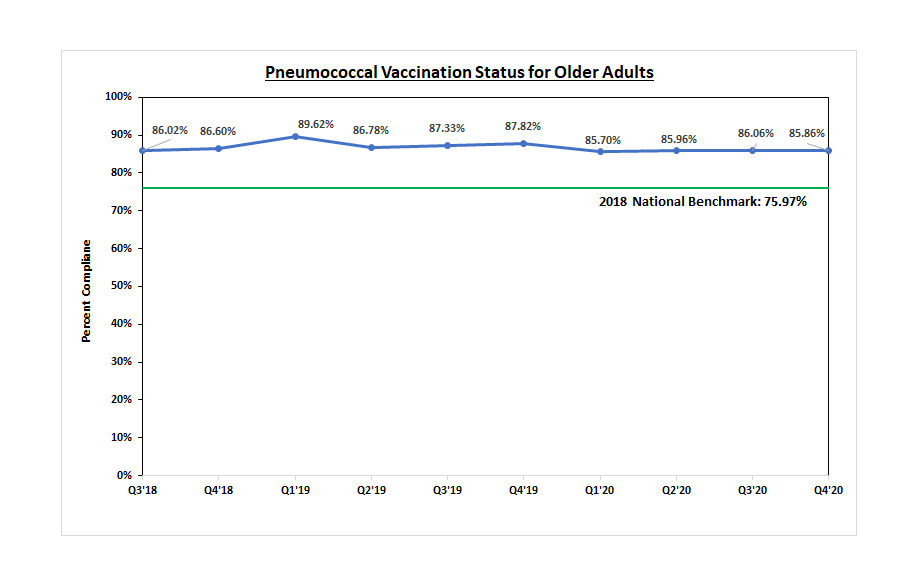 ©Copyright 2022 The MetroHealth System | 2500 MetroHealth Drive | Cleveland, OH 44109 | 216-778-7800 | All Rights Reserved.
There is no rating available for this provider for one of two reasons: he or she does not see patients, or has not received the minimum number of patient survey responses.