Controlling High Blood Pressure
Controlling High Blood Pressure
This graph shows the percentage of our patients with a diagnosis of hypertension who have a blood pressure less than 140/90. For the past several years, MetroHealth has adopted best practices in team-based care to help patients better control their high blood pressure, and we now proudly exceed the national benchmark.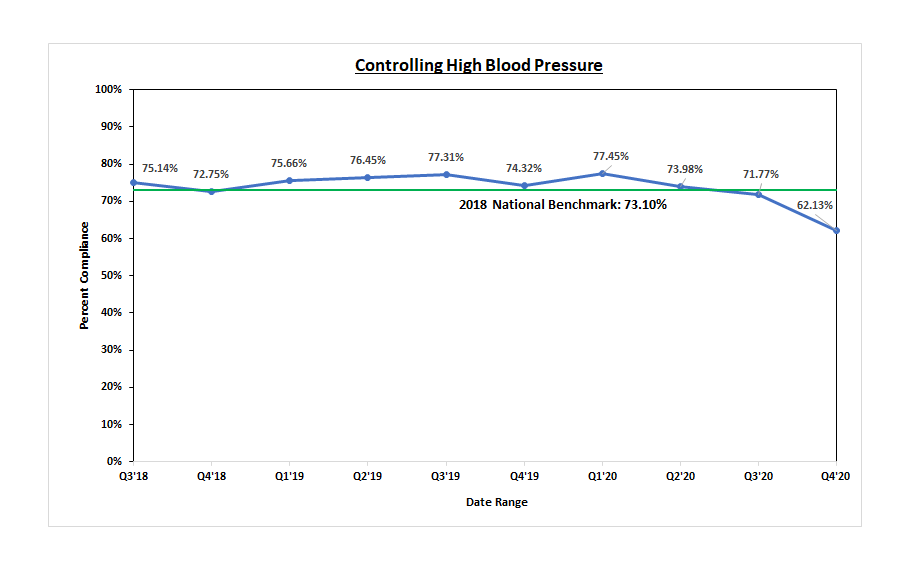 ©Copyright 2022 The MetroHealth System | 2500 MetroHealth Drive | Cleveland, OH 44109 | 216-778-7800 | All Rights Reserved.
There is no rating available for this provider for one of two reasons: he or she does not see patients, or has not received the minimum number of patient survey responses.