Diabetes: Hemoglobin A1c Poor Control (>9%) or Not Up-To-Date (Lower is Better)
Diabetes: Hemoglobin A1c Poor Control (>9%) or Not Up-To-Date (Lower is Better)
This measure shows the percentage of patients with diabetes who either have high blood sugar levels or have not received recommended testing in the past year. We have made great strides in improving these results, but still have an opportunity to help more patients with diabetes better manage their blood sugars with consistent testing, healthy eating, exercise, and, in many cases, medications.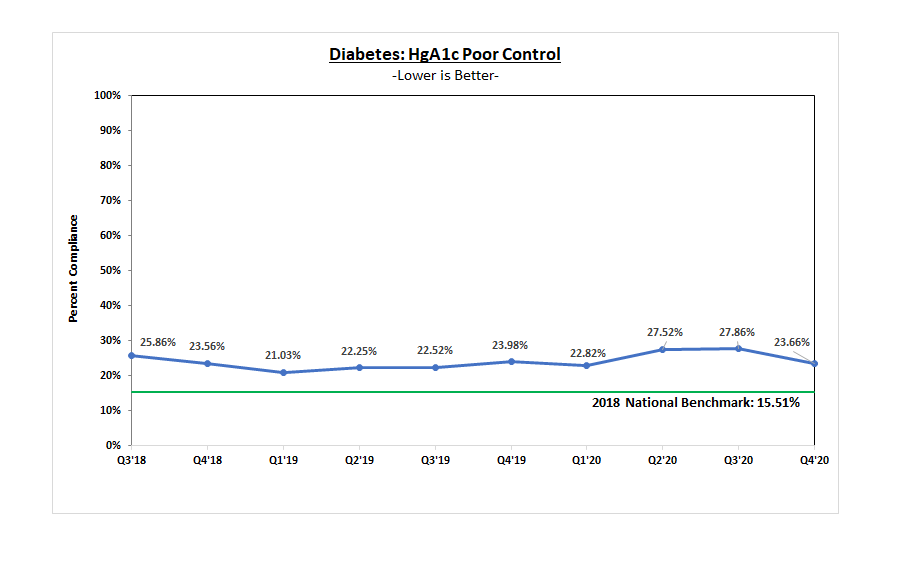 ©Copyright 2022 The MetroHealth System | 2500 MetroHealth Drive | Cleveland, OH 44109 | 216-778-7800 | All Rights Reserved.
There is no rating available for this provider for one of two reasons: he or she does not see patients, or has not received the minimum number of patient survey responses.