People struggling with opioid addiction can click here to learn about obtaining a naloxone kit.
MetroHealth Office of Opioid Safety
The Office of Opioid Safety (OOS) offers education, tools and resources to MetroHealth providers and staff in all opioid related needs.
Additionally, the OOS has a commitment to offering community-based education and training that includes but not limited to: community organizations, government agencies, educational systems, corporations, groups, etc.
Our mission is to promote opioid safety throughout the MetroHealth system and in the greater community through education, advocacy and treatment through:
Increased access to non -opioid pain management modalities
Safe opioid prescribing
Prevention of Opioid Use Disorder
Addressing the stigma of Substance Use Disorders
Harm Reduction
Access to addiction treatment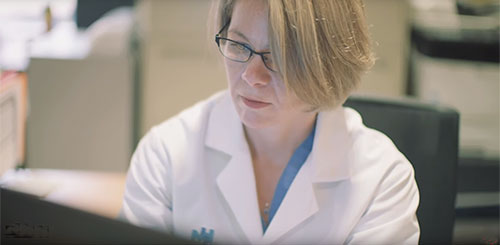 Prescription for Hope
"Prescription for Hope," a podcast from The MetroHealth System, shares the stories of some of the people working to end the crisis and bring the dawn.
Listen
Project DAWN (Deaths Avoided With Naloxone)
Naloxone has been used safely by emergency medical professionals for more than 40 years and prevents opioid overdose death.
Learn more