Interim Chairman's Message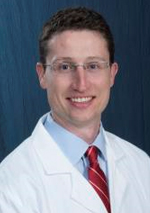 Welcome to the MetroHealth Department of Neurosurgery.
We are a highly-experienced, multi-disciplinary, academic department dedicated to all patients with neurosurgical conditions. Our department is composed of neurosurgeons, orthopedic spine surgeons, medical spine providers, advanced practice providers, nurses, and an administrative staff who focus on the care of each individual patient from diagnosis to treatment and recovery.
Our department carries on a proud tradition of training future brain and spine surgeons including neurosurgery residents and spine fellows from the Cleveland Clinic and medical students from Case Western Reserve University School of Medicine.
Our department is nationally recognized for our care of traumatic brain and spine injuries and is a regional and national leader in the care of complex spine conditions including scoliosis. Our expertise includes vascular and skull base neurosurgery, brain tumor treatment, and neurocritical care in close collaboration with our Neurology and Neurointensive care teams here at MetroHealth. Our department utilizes the latest in neurosurgical innovations and technology including minimally invasive approaches, surgical navigation, and virtual reality simulation technologies.
Our department is rooted in a tradition of excellence and innovation that started with the great Dr. Robert White who was a pioneer and world leader in neurosurgical care (learn more). Dr. White's legacy lives on in the active and interdisciplinary research conducted by our current faculty.
In collaboration with the Department of Physical Medicine and Rehabilitation, we are one of fourteen nationally recognized Spinal Cord Injury Model Systems with active research projects focused on early therapeutics and outcome improvement for patients with spinal cord injury. Our Neurotrauma Outcomes research lab conducts inter-disciplinary clinical research in close collaboration with faculty from the departments of Trauma Surgery, Physical Medicine and Rehabilitation, and Orthopedics.
Our mission is to provide superior patient care to all patients with neurosurgical conditions, to educate and train the future of neurosurgery, and to expand the field of neurosurgery through continued excellence in research and innovation.
Interim Chair, Department of Neurosurgery, MetroHealth