About Us
MetroHealth / Case Western University School of Medicine Affiliation
As a teaching hospital, we have been associated with CWRU School of Medicine since 1914.
During this 104-year affiliation, we have trained thousands of physicians, many of them renowned in their fields throughout Cleveland and the world.
All of our active staff physicians hold faculty appointments at CWRU School of Medicine.
Our researchers work with CWRU in key areas of scientific discovery and biomedical technology.
In the last year, we trained:
1,200 medical students and nurse practitioner, physician assistant, anesthesia assistant, bioethic, podiatry and informatics students
600 residents/fellows rotating from other institutions
395 MetroHealth residents/fellows
Patient Care / Highlighted Services
The MetroHealth Department of Neurological Surgery offers a multi-disciplinary, team-based approach for the treatment of common to complex neurological disorders.

Our team of experts works closely with patients to provide the best individual treatment plans.
Faculty
Our clinical and academic staff includes­­­­:
­Neurosurgeons (cranial, spine and nerve expertise)
Spine (orthopedic) surgeons
Pain/Anesthesia specialists
Neuro-intensivists
Advanced Practice Providers (APPs).
Faculty / Clinical Staff | Recent Publications | Medical Team | Support Team | View all Providers
Innovation + Technology
Neurosurgeons at MetroHealth use a revolutionary technology that allows surgeons to practice complex operations in a 3-D virtual reality (VR) environment.
This cutting-edge technology enables surgeons to practice on a specific patient's case prior to the real surgery, using information from the patient's CT scan, MRI and angiograms. Images are uploaded and the patient's anatomy is reconstructed in a 3-D model. The surgeon can then create a detailed surgical plan in virtual surgical reality.
A historical perspective on Neurological Surgery at MetroHealth - Robert J. White, MD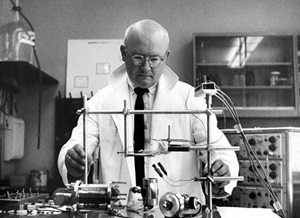 Robert J. White, MD was a pioneer in the field of neurosurgery and contributed tremendously to the field of neuroanesthesia and bioethics.

White received medical training at the University of Minnesota, Harvard University, Peter Bent Brigham Hospital, and Mayo Clinic before becoming the first Chief of Neurosurgery at MetroHealth Hospital in Cleveland, Ohio.

He made significant strides in the field of spinal cord cooling and hypothermia. White and his team were also the first to successfully isolate the monkey brain with retention of biological activity. In 2004 and 2006, White and colleagues were nominated for the Nobel Prize in Physiology and Medicine, with Harvey Cushing and Wilder Penfield being the only other two neurosurgeons ever to be nominated for the award.

By the end of his career, White performed over 10,000 brain operations and published over 1,000 articles, which have pushed the frontiers of neurosurgical research.
Learn more about Dr. White

Source: Neurosurgery 0:1–8, 2018 DOI:10.1093/neuros/nyy321 www.neurosurgery-online.com