Eye Care Clinic
Whether it's time for your annual screening or you're concerned about changes in your vision, MetroHealth's Eye Clinic is ready to help.
To schedule an appointment, call 216-778-4391.
Order and re-order contact lenses though our preferred partner's website.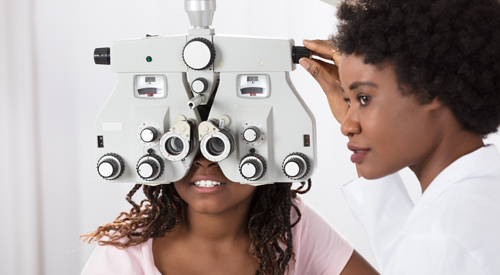 Eye Care (Ophthalmology and Optometry)
MetroHealth's optometrists and ophthalmologists bring a broad range of expertise to the eye care clinic. Our staff includes specialists in corneal disease, glaucoma, oculoplasty and retinal disease. Children benefit from the care and services of our pediatric ophthalmologists. Vision problems related to the brain and nervous system—such as complications due to stroke or double vision—are treated by our neuro-ophthalmologist.
Our Eye Care Services
routine eye exams
contact lens services
comprehensive eye care
surgical expertise
Eye Conditions We Treat
Some of the eye conditions listed below are discovered during routine eye exams. Although many eye diseases can be treated with vision correction, medication or laser therapy, referral to an eye surgeon is sometimes necessary.
Amblyopia ("lazy eye")
Cataract
Diabetic retinopathy
Dry eye
Eyelid drooping
Glaucoma
Hyperopia (farsightedness)
Injuries, including sports injuries
Keratoconus
Myopia (nearsightedness)
Macular degeneration
Retinal detachment
Retinopathy of prematurity
Strabismus
Stye
Our Doctors/Medical Providers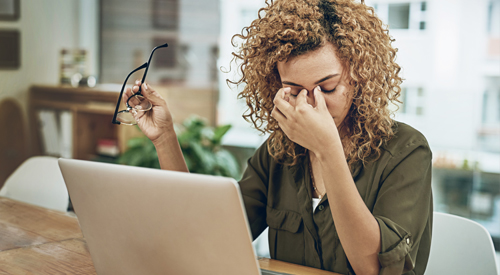 Tips for Healthy Eyes
Diseases such as cataracts, glaucoma, macular degeneration and diabetic retinopathy can all cause vision loss. Others like dry eye and eye strain are uncomfortable and inconvenient. Luckily, some simple lifestyle changes can help prevent these conditions.
Learn more