Mammography Services
At MetroHealth, we offer advanced screening tools, and our multidisciplinary team has the innovation and expertise to fight breast cancer as effectively as possible. We're here to support every woman. Our community programs offer free screening, education and support for uninsured or underinsured women.
Mammography services are available at a variety of MetroHealth locations (see below). We also offer walk-in mammography at our Broadway location on select weekday evenings.
To schedule a clinical breast exam or a mammogram, call 216-957-BRST (2778).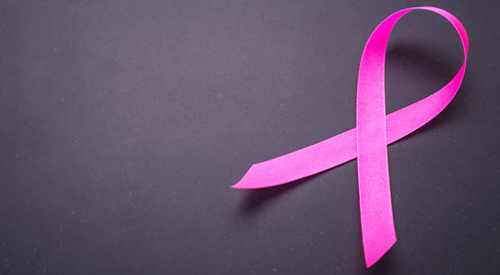 Breast Health
In our community, many women are missing out on the breast cancer screening and education they need. African American women, in particular, have higher rates of breast cancer here than in other parts of Northeast Ohio. And women in Cuyahoga County overall are more likely to be diagnosed with breast cancer at later stages and have less access to treatment.
Advanced Breast Cancer Screening Options
If you're looking for a mammogram in Northeast Ohio, MetroHealth is the best place to come for care. We're designated as a Breast Imaging Center of Excellence by the American College of Radiology's Commission on Quality and Safety and the Commission on Breast Imaging. Few breast imaging centers have that designation.
We offer screening in five convenient locations, and we use advanced technology that is designed to detect breast cancer as early as possible. That matters, because detecting and treating tumors in earlier breast cancer stages can greatly improve your chances of being cured.
When you come to MetroHealth for screening, you'll be screened with 3-D mammography (tomosynthesis), one of the most powerful diagnostic tools for the early detection of breast cancer. We also offer diagnostic ultrasounds, including automated breast ultrasounds (ABUS), as well as breast MRIs.
If your screening is abnormal, we'll use the most innovative tools to find out exactly what's going on, including stereotactic core biopsy and ultrasound- and MRI-guided core biopsy. And if your breast tumor is tiny, we can use radiofrequency seed placement to make that tumor easier for your surgeon to find during your biopsy.
Recognizing Breast Cancer Symptoms
The best way to catch breast cancer early is through a mammogram. A mammogram can catch abnormal tissue you might not be able to see or feel, and it might spot tumors that just aren't big enough to cause you pain.
Still, watching for signs of breast cancer is important so that you can get help if you need it. You should perform a monthly breast self-exam to feel for lumps or bumps. You should also watch for other symptoms, including:
Swelling of all or part of the breast
Irritated or dimpled skin
Breast or nipple pain
A nipple that's turned inward
Redness, scaliness, or thickening of the nipple or breast skin
Nipple discharge other than breast milk
A lump in the underarm area
Call your doctor if you find anything unusual. And if you're not sure how to do a breast self-exam, just ask your MetroHealth doctor. We'll help you understand how to perform these tests quickly and accurately. And we're here for you if your self-exam causes you alarm. Just contact us.
Powerful Treatment and Personalized Care
When it comes to Cuyahoga County breast cancer treatment, MetroHealth is best positioned to meet your needs. We're recognized by the National Accreditation Program for Breast Centers for providing high-quality care for patients with breast diseases.
Our expert medical staff includes specialists in breast imaging, surgical oncology, medical oncology, and plastic and reconstructive surgery. Together we'll work to develop an individualized, multidisciplinary treatment plan that may include:
Radiation therapy
Neoadjuvant chemotherapy
Breast-conserving surgery
Skin-sparing and nipple-sparing mastectomy
Immediate or delayed breast reconstruction
Genetic counseling
Throughout your treatment, you'll be cared for in a warm, supportive environment. Our certified breast patient health navigators will guide you through the entire process, so you never have to feel alone. Whether you need transportation to get to your appointments, are in need of financial assistance or are just looking for other women to talk to who understand what you're going through, we're here to help you access the resources you need.
And our collaborative environment ensures that you won't have to coordinate your care. All of your MetroHealth doctors will talk to one another, sharing insights and test results as your treatment moves forward. This team approach is powerful, and it's just part of what you get when you come here for care.
Community Breast Care
If you're uninsured or underinsured, our community outreach program can help you get the breast health care that you need. MetroHealth's BREAST (Bringing Education, Advocacy and Support Together) Program offers:
Free mobile clinical breast exams in the community
Free mobile mammograms in the community and mammograms at MetroHealth Medical Center
Free or reduced-cost follow-up care at MetroHealth Medical Center
Free breast cancer education
Free patient navigation
Bilingual Breast Screenings and Health Fairs at community centers, churches and other locations in Cleveland
Our BREAST program services are available to low-income women over age 35 who live in Cuyahoga County and haven't had a mammogram in at least a year. To learn more or to schedule an appointment, call 216-778-8557.
Our Doctors/Medical Providers