Cleveland Heights Behavioral Health Services Expansion
Treatment Works. People Recover. And We All Benefit.
MetroHealth is investing in a more efficient, targeted and thoughtful approach to address mental health, substance abuse and addiction.
Our Cleveland Heights Medical Center is pleased to announce the planned expansion of its behavioral health facilities and services to better serve the greater Cleveland area.
MetroHealth officials hosted a virtual community meeting in March to discuss the proposed expansion of the Cleveland Heights facility. Watch the meeting here.
UNDER CONSTRUCTION - OPENING FALL 2022
10 Severance Circle
Cleveland Heights, Ohio 44118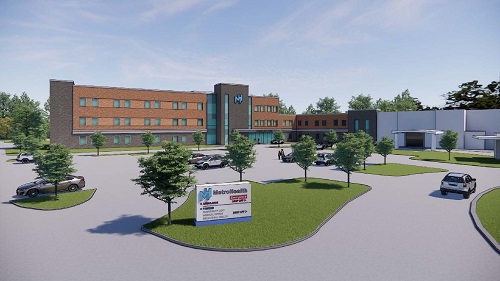 A $42 million investment to combat our region's behavioral health crisis.
The Project
$42 million capital investment.
New three-story, 79,000-square-foot building connected to current medical center.
21,000 square feet of renovation in medical center.
110 new beds for inpatient care for adolescents, adults and elders struggling with addiction and mental health issues. Hospital stays will be short term (7-10 days on average) while patients are evaluated and stabilized.
155 new full-time jobs in first year (2022), 225 total new jobs by Year 5.
No reduction in current services at Cleveland Heights Medical Center.
Why is it needed?
Addiction and behavioral health issues touch virtually every family. Yet the sobering truth remains that care is difficult to find, especially for those without private health coverage.
Experts estimate that Greater Cleveland needs more than 200 additional beds to approach adequate care for some of the most at-risk members of our community.
The opioid epidemic and the COVID-19 pandemic have made this crisis even worse.
The Challenge
Cuyahoga County residents are suffering from mental illness or substance addiction in unprecedented numbers, and gaps in care cost our community dollars and lives.
Throughout the county, behavioral health care is a woefully inadequate patchwork system. And it continues to be a burden for those who are ill, for their friends and family, for police and justice system, and for the local economy.
The Vision
Depression and other behavioral health problems are just that – health problems, not moral failings. And they need to be treated in a hospital setting with support from physicians, nurses and other healthcare professionals. And with enough hospital beds to treat all those who need help.
MetroHealth is committed to:
Improved health outcomes
Improved social service and safety outcomes
Access to Care (making more services available to more people)
Improved economic outcomes
The Hospital Expansion
This new 110-bed Behavioral Health & Addiction hospital expansion to our existing Cleveland Heights Medical Center will address the following challenges our patients face:
Addiction
Bipolar Disorders
Dual Diagnosis
Dementia
Elderly with Depression
Mood Disorders
Suicide
We All Benefit
Strengthening Cuyahoga County's efforts to treat these patients will have cascading benefits.
Efficient and effective behavioral health treatment will save significant dollars.
People who get proper treatment will be healthier and better able to hold jobs and reach their full potential.
An investment in comprehensive behavioral health services will decrease pressure on the adult and juvenile justice systems.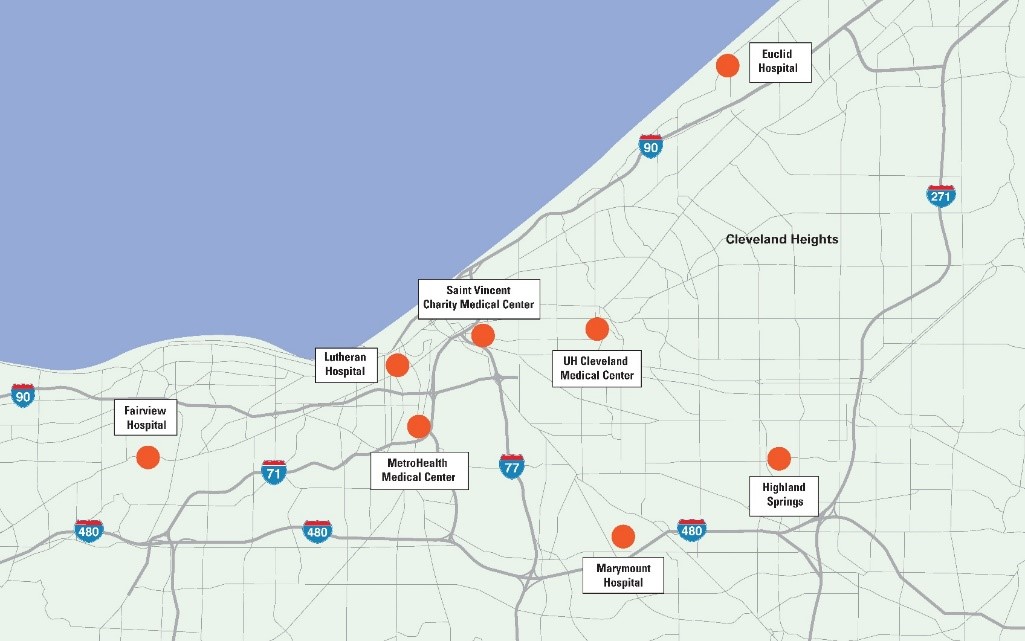 Why a Behavioral Health Service Expansion?
Learn more about this important initiative.
Read our FAQs