2014 MetroHealth Medical Hall of Honor Inductees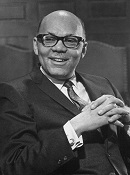 Kenneth W. Clement, MD, was a surgeon, a leader in Cleveland's medical community and a civil rights advocate. He completed his surgery residency in 1951 at Cleveland City Hospital (which later became MetroHealth Medical Center).
He then served as a major in the Air Force from 1951 to 1954. He joined the staff of Cleveland Metropolitan General Hospital in 1963 as a visiting surgeon and an assistant clinical professor of surgery at Case Western Reserve University.
In 1968, he was appointed to the Board of Trustees of Cuyahoga County Hospitals. As president of the National Medical Association, he was an ardent supporter of civil rights and Medicare legislation. He worked with many organizations to improve the quality of life for all people.
Dr. Clement advised three U.S. presidents and other political leaders. President John F. Kennedy appointed him to the 1963-1965 National Social Security Advisory Council, where he served as the first physician and the first black member.
His guidance helped Carl Stokes of Cleveland become the first black mayor of a major American city in 1967. Dr. Clement died in 1974. Two years later, MetroHealth dedicated the Kenneth W. Clement Center for Family Health Care in his honor.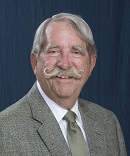 Leroy J. Dierker, MD, was nationally recognized for his contributions to maternal-fetal medicine.
He came to MetroHealth in 1976 as a fellow and he rose through the ranks becoming director of obstetrics and maternal fetal medicine. He also was a professor of reproductive biology at Case Western Reserve University.
Dr. Dierker authored numerous peer-reviewed publications and book chapters. He mentored others on issues including fetal motion in diabetics, fetal respiration cycles, births to teen mothers and screening for Group B Streptococcus.
He was well-known at MetroHealth for compassion and kindness. He started a unique tradition of photographing babies he delivered and their families. He would mat and frame the beautiful portraits for free as a special gift to parents. After spending his entire career at MetroHealth, Dr. Dierker retired in June 2012.
Carl A. Hamann, MD, was known as one of the nation's outstanding doctors and a leading expert on human anatomy when he practiced surgery in Cleveland in the late 1800s and early 1900s. He also had a reputation as a great humanitarian who provided more charity care than any other surgeon in the city.
In 1897, he became chief of the surgical staff at Cleveland City Hospital (which later became MetroHealth Medical Center) and at St. Vincent Charity Hospital (now St. Vincent Charity Medical Center).
Some days he performed as many as 20 operations and he was believed to have performed at least 10,000 surgeries in 30 years of practice. He never refused a case because of a patient's inability to pay. As dean of the Medical School of Western Reserve University (now Case Western Reserve University), Dr. Hamann was regarded as a parent figure. He died in 1930. The Hamann Building at MetroHealth Medical Center is named for him.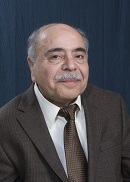 Muhammad Asim Khan, MD, has made a significant impact on the field of inflammatory rheumatic diseases, achieving international recognition for excellence in research, education and patient care.
During his long career at MetroHealth, which started in 1971, his research has focused primarily on ankylosing spondylitis (AS), a type of arthritis that causes inflammation of joints in the spine. His willingness to share his own story of living with AS for more than 50 years has contributed to understanding of the disease among patients and colleagues.
The Spondylitis Association of America recognized Dr. Khan with "A Lifetime of Dedication and Devotion to People With Spondylitis Award" in 1998 and with another award in 2005 given to individuals with AS who have persevered and gone on to help others.
He authored more than 200 articles and 40 book chapters and became an emeritus professor of medicine at Case Western Reserve University in 2012.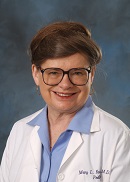 Mary Lou Kumar, MD, started as an intern and resident at Cleveland Metropolitan General Hospital in the late 1960s and went on to become an esteemed educator, researcher, administrator and expert in viral illnesses.
Dr. Kumar has to her credit more than 50 peer-reviewed publications. Her research has appeared in leading journals, including the New England Journal of Medicine, the Journal of Infectious Diseases and Pediatrics.
Her research has focused on the diagnosis, treatment and prevention of viral illnesses, with special focus on measles, varicella and cytomegalovirus.
She was director of MetroHealth's Viral Diagnostic Laboratory for more than 32 years, and also served as acting chair of pediatrics in 1994-95. Dr. Kumar has also served 40 years as a faculty member of Case Western Reserve University, achieving the rank of professor of pediatrics in 1995. She retired from MetroHealth in 2011.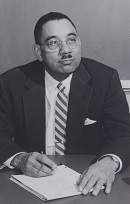 Ulysses G. Mason Jr., MD, came to City Hospital as a resident in 1936. Black doctors had only been accepted since 1931, but the hospital remained racially segregated. In 1938, after scoring third among doctors who passed the Ohio medical examination, Dr. Mason began a rise to prominence.
In 1939 he led a successful initiative establishing City Hospital as a nonsegregated medical facility where patients could be admitted without regard to race.
Dr. Mason served as a visiting physician at MetroHealth for 41 years. In 1960, he was elected president of the medical staff. Dr. Mason served for many years on the faculty of Case Western Reserve University and retired as an assistant clinical professor in 1980.
Dr. Mason was also a champion of assuring access for black physicians and patients in hospitals in the community. In 1957, with help from both black and white physicians, his dream became reality when he founded Forest City Hospital, a 92-bed facility for black doctors and their patients.
The hospital closed in 1978 as most Cleveland hospitals became integrated. Dr. Mason died in 1995.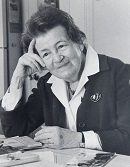 Emma K. Plank was recognized as a world authority on the care of children in hospitals. She served as director of Child Life and Education at Cleveland Metropolitan General Hospital (now MetroHealth) from 1955 to 1972.
Because of her efforts, nearly every hospital in the United States and Canada now has a child life program.
Ms. Plank devised specialized approaches to help children deal with a vast range of medical problems including burns and leukemia, recognizing that illness and injury caused incredible stress on children and their families.
The Child Life program at MetroHealth, under her leadership, became internationally known as one of the best in caring for children and training child life professionals. She helped found the Association for the Care of Children in Hospitals, an international professional organization.
Ms. Plank retired as professor emeritus of child development at Case Western Reserve University in 1972. She died in 1990.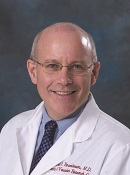 David S. Rosenbaum, MD, was a renowned leader and research pioneer in the electrical function of the heart. He brought international recognition and a new era of cardiology to MetroHealth through his work involving cellular and molecular causes of cardiac arrhythmias.
Dr. Rosenbaum raised the federal funding level of research by millions of dollars. He was dedicated to education, training more than 40 research scientists. Many of those he trained went on to faculty positions at prestigious institutions.
Dr. Rosenbaum served as chief of cardiology and the director of the Heart and Vascular Center from 2004 until his death in 2012 at the age of 54.
He was also a professor of medicine, biomedical engineering, physiology and biophysics and developmental biology at Case Western Reserve University. He published more than 120 original manuscripts and 35 book chapters.