Safe Sleep Heroes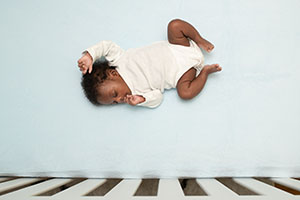 We are working together to ensure that every baby lives to see their first birthday. MetroHealth leads First Year Cleveland's Safe Sleep Heroes, a collective impact initiative to eliminate preventable, sleep related infant death.
Parents and caregivers can help by following the ABCDs of Safe Sleep: Alone, on their Back, in an empty Crib, and Don't smoke.
On average, we lose 20 babies annually preventable, sleep-related causes. We know that by using the ABCDs, we can keep our babies safer.
While it is impossible to eliminate the risk of sudden, unexplained infant death, we can reduce the risk of preventable, sleep-related infant death.
ABCD. Know it, do it, share it.
Resources
Take our brief Safe Sleep Heroes training module and learn the basics of infant safe sleep.
Our online toolkit provides conversation guides, how to create safe sleep environments, breastfeeding as a protective factor and other resources.
NAPPS Checklist - National Action Partnership to Promote Safe Sleep. (2017). Modeling safe practices: A checklist for infant sleep & breastfeeding images. Washington, DC: National Center for Education in Maternal and Child Health.
Questions
If you are interested in more information about how you can become a Safe Sleep Hero, text "sleep" to 216-930-3390.
---
Safe Sleep Sunday Event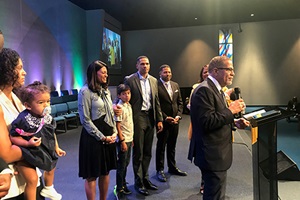 Mt. Zion Baptist Church in Oakwood Village was one of dozens of churches across the area who participated in Safe Sleep Sunday in partnership with First Year Cleveland. The Rev. Larry Macon invited his children and grandchildren to join him in preaching the ABCDs of Safe Sleep.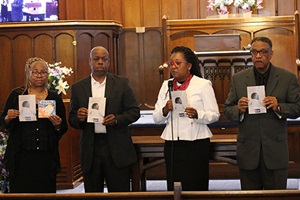 Natoya Walker Minor, First Year Cleveland Board Member, leads MetroHealth's Safe Sleep Sunday at Community of Faith Assembly.