Expert Ear, Nose and Throat Care in Northeast Ohio
Medical and surgical expertise in the treatment of ear, nose and throat disorders, as well as common head and neck issues.
To schedule an appointment, call 216-778-5791.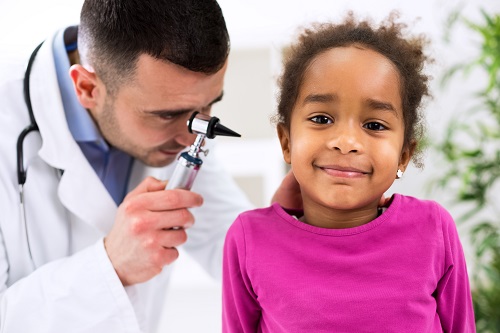 Salivary Gland Disorders
The body has six major salivary glands which supply a mixture of thick and thin saliva to help in dental health, taste and food digestion. These glands can be prone to both benign and malignant tumors, as well inflammatory and obstructive conditions.
The MetroHealth Department of Otolaryngology offers comprehensive treatment for salivary gland disorders including:
Benign and malignant salivary neoplasms
Autoimmune disorders (i.e. Sjogren's)
Sialadenitis – Infectious or Inflammatory causes
Radioactive iodine-induced salivary gland damage – thyroid cancer therapy
Salivary obstruction – Strictures, Stones, Sialectasia
Sialorrhea (drooling)
Ranulas
Common Symptoms
Symptoms that can result from and/or indicate a condition of the salivary gland include:
Pain over the glands
Facial swelling that occurs with eating
A hard lump in front of the ear or below the jaw.
A foul taste in the mouth
Loss of saliva production
Surgical Treatment
Because of delicate cranial nerves that control tongue, taste, and facial movement functions, surgical therapy of the salivary glands can be complex.
At MetroHealth, our surgeons perform a high volume of traditional salivary gland surgeries for tumors and growths within the glands. These surgeries include:
Parotidectomy
Submandibular gland removal
Sublingual gland resection.
Additional surgeries employed by MetroHealth ear, nose and throat surgeons also include, when appropriate:
Minimally-invasive surgery
Outpatient (and sometimes in-office) salivary gland surgeries and procedures: drainless parotidectomy and submandibular gland excision, sialendoscopy, and botox therapy.
What is Sialendoscopy?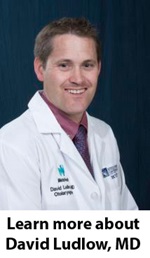 Sialendoscopy is a minimally invasive endoscopic procedure for diagnosis and treatment of obstructive and inflammatory salivary gland disorders.
The procedure involves stretching (dilation) of the natural opening of the salivary tube (duct) leading to the mouth followed by passage of a 1mm endoscope into the opening.
The endoscope is passed through the duct to the opening of the gland (called the hilum). A saline solution is used to help with visualization of the duct and to irrigate your gland. In cases of debris or salivary stones or strictures, the endoscope can be used to remove the obstruction from the duct and restore normal salivary flow.
David Ludlow, MD performs sialendoscopy procedures at MetroHealth.