Pregnancy Care
At MetroHealth, we guide women through pregnancy with prenatal care and personalized attention in labor and delivery. Our obstetrics team serves women with pregnancies that are progressing normally and those with high-risk pregnancies. We have the expertise and the resources to care for everyone.
To make an appointment, call 216-778-4444.

We offer a robust series of childbirth education classes and lactation support that can help you to prepare for the birth of your baby. These classes are free for MetroHealth patients, and they're held in several convenient MetroHealth locations. Classes like this can also help you to understand what your baby might need after the birth and what you might need to do to prepare for your child.

We also offer a number of resources for other family members. Dads can sign up for our Boot Camp for New Dads class to learn more about baby basics. And we have a Sibling Class, just for new brothers and sisters.
Why Our Maternity Team is Best
MetroHealth welcomes about 3,000 babies into the world every year. That means our team knows a lot about caring for babies. During your pregnancy and delivery, you might work with our skilled:
Obstetricians
Pediatric nurses
Pediatric specialists
Family practitioners
Certified nurse midwives
Maternal Fetal Medicine specialists
MetroHealth is home to a skilled team of obstetricians, many known nationally for their skill, and for research that changes how mothers and babies are cared for across the country.
And MetroHealth is an academic health center that focuses on training the next generation of doctors. Many of the obstetricians who practice in the Cleveland area trained here at MetroHealth. It's hard to beat the expertise of a doctor that trains other doctors.
Experts in High-Risk Pregnancy
MetroHealth is a leader when it comes to managing complicated pregnancies. Our board-certified maternal-fetal medicine physicians can treat any condition that could impact moms and newborns, including:
Birth Defects
Diabetes
Drug Dependency
Heart disease
Hypertension
Placental Disease
Preterm birth
Multiple births
MetroHealth is also one of just 12 centers chosen from across the country to conduct research with the National Institutes of Health Maternal-Fetal Medicine (MFM) Unit Research Network. So our physicians are able to bring the latest and best treatments to you and your baby.
Should your baby need extra help, MetroHealth also has a Level III Neonatal Intensive Care Unit. That means your baby can move right from the delivery room to a place just for babies that need special attention. And you'll be part of your baby's care team, every step of the way.
MetroHealth Birthing and Perinatal Center
When it's time to have your baby, you'll feel at home in our private birthing suites at our main campus. Each of our private rooms provides plenty of space for you and your family. You and your guests will enjoy comfortable furniture, a private bathroom, a sofa bed, a TV and Wi-Fi for your devices.
Our nurses will support and coach you through labor and birth. If you want, you can take a warm-water hydrotherapy shower. Or you can try a birthing ball. Our wireless fetal monitoring can help, too. Use this tool and feel free to move around during labor and contractions.
If you decide you want pain relief, our dedicated, 24-hour anesthesia service means that an epidural is an option for you.
If you want a doula during your birthing process, MetroHealth can connect you through our volunteer doula program. Doulas are trained professionals who support laboring moms. You can also bring your own doula with you. It's your choice.
Moms-to-be and their families can take comfort in all that MetroHealth delivers, including:
Private, spacious rooms, for a family-centered approach to care. Also, our Mother-Baby Unit offers Room Service.
Obstetricians, anesthesiologists and pediatricians readily accessible 24 hours a day, seven days a week
Free childbirth education classes, tours and doulas
Nationally-recognized physicians and specially trained nurses
High-risk pregnancy experts who specialize in pregnancy with multiples, pre-term birth and medical/pregnancy complications such as high blood pressure and diabetes
Level III Neonatal Intensive Care Unit (NICU), the highest level possible
Keep Your Baby With You
We encourage moms and babies to stay together, so after the birth, your baby will remain with you. And we can help you learn how to provide soothing skin-to-skin kangaroo care for your baby.

If you choose to breastfeed your baby, our nurses and lactation consultants are here to help. We also offer breastfeeding support and resources through our outpatient Breastfeeding Clinic. We are happy to address any concerns you might have about breastfeeding, including:
Getting started
Your milk supply
Your baby's weight gain
Breast discomfort
Medical conditions that impact breastfeeding
We also have Mother's Milk Club Virtual Support Group. We currently meet every Wednesday, 2 – 3 p.m. (times and dates may change). To sign up, visit our Pregnancy and Birthing Education page.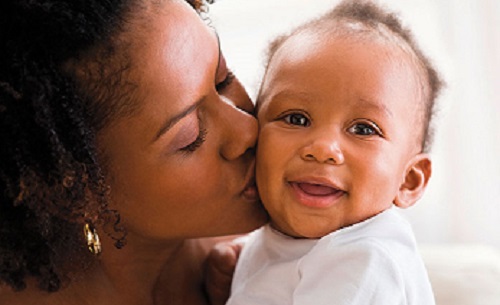 10 Steps to Successful Breastfeeding Guide
A breastfeeding initiative by the Ohio Hospital Association and the Ohio Department of Health.
Download the Guide
Our Doctors/Medical Providers