Our Fellows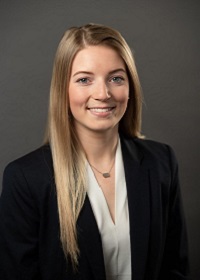 Olivia Sehlhorst, MPH (2020 – 2022)
Olivia Sehlhorst is from Troy, Ohio. She received her Master of Public Health degree with a concentration in Health Services from Brown University and a Bachelor of Public Health degree from the University of Kentucky. As an undergraduate student, she served as board member of the University of Kentucky Student Health Advisory Council providing insight for campus health policies and advocating for quality student healthcare. Olivia also worked as an intern for American Red Cross of Greater Cleveland to organize emergency response services and disaster preparedness within the community.
As a graduate student, Olivia completed an internship with the Rhode Island Department of Health in the Emergency Medical Services Division working on educational and sustainability programs for prehospital providers. She also served as a health data analyst for Blue Cross Blue Shield of Rhode Island working on trend analysis, strategy development, and innovation projects. Projects included claims data analysis of yearly influenza diagnoses and prescriptions trends, provider panel size optimization research, telehealth utilization and financial impact analysis, and more.
After the fellowship, Olivia plans to move into an operations management role within either hospital operations or one of the hospital service lines.
---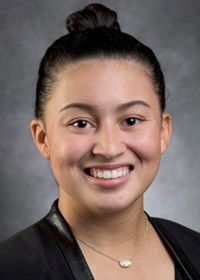 Victoria Petty (2019 - 2021)
Victoria Petty is originally from Pottsboro, Texas. She received her MHA from Texas A&M University and her BBA in Organizational Behavior and Human Resources from the University of North Texas. During her undergraduate studies, she completed a human resources and accounts payable internship at Spartan Education and worked at a cardiology practice as a medical office assistant.
In graduate school, Victoria was an administrative intern at the Memorial Hermann Health System corporate office, where she applied her Certified Associate in Project Management certification to the project work she completed. Projects included a process mapping project of the outpatient chemotherapy center's workflows, creation of education materials around chemotherapy drug pricing, and more.
After the fellowship, Victoria plans to move into site operations management within the ambulatory network or manage the operations of a service line clinic.
---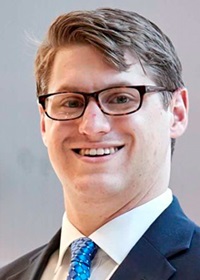 James Lawson Hahn (2018 - 2020)
James Lawson Hahn is a native of Oxford, Mississippi. He received a Master of Health Administration from the University of Memphis and a Bachelor of Business Administration in managerial finance from the University of Mississippi (known as "Ole Miss"). After undergraduate studies, he began his journey in healthcare at the Oxford Treatment Centre, a substance abuse treatment center. While there, he worked as an office manager and was in charge of opening an outpatient office for the organization.
During graduate school, James worked as an administrative resident for two years at Baptist Memorial Hospital - Memphis, which is part of the Baptist Memorial Health Care System in Memphis, Tennessee. This gave him the opportunity to work directly with the hospital's executive leaders. Projects included promoting the use of evidence-based computerized physician order sets (CPOS) for the treatment of congestive heart failure and acute coronary infarction among the practicing Emergency Medicine and Hospital Medicine physicians, as well as identifying ways to reduce third-party payer denials, improve processes in reducing operating room turnover times, and more.
After the fellowship, James plans to move into an operations management role within hospital operations or an operations role within one of the service lines.