Bindu Yarlagadda, MPH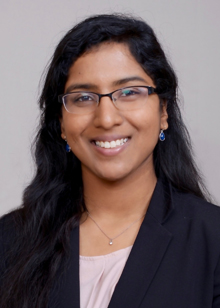 Bindu Yarlagadda, MPH (2021 - 2023)

Bindu Yarlagadda is from Houston, Texas. She received her Master of Public Health in Healthcare Management from The University of Texas Health Science Center and her Bachelor of Science in Biology from The University of Texas Rio Grande Valley. As an undergraduate student, she coordinated community health initiatives with the Medical Reserve Corps and supported the integration of a behavioral health model into a primary care practice.
During graduate school, Bindu worked as an administrative and operations intern at Houston Methodist Hospital in multiple departments. In supply chain operations, she conducted a lean process review and implemented recommendations to capture metrics, compile and trend existing data, improve employee productivity, and increase clinician engagement. At Oncology Consultants, she integrated a social determinants of health screening tool to identify and address patients with unmet socioeconomic needs. Other internship projects included process mapping of the patient financial services workflow, accounts payable process optimization, quality payment program consulting, creation of a staffing matrix, time studies, and more.
Bindu is eager to support MetroHealth's mission of leading the way to healthier communities. Upon completion of her fellowship, she plans to transition to an operations management role in a service line or ambulatory operations.