Olivia Sehlhorst, MPH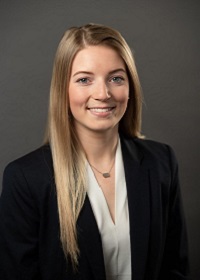 Olivia Sehlhorst, MPH (2020 – 2022)

Olivia Sehlhorst is from Troy, Ohio. She received her Master of Public Health degree with a concentration in Health Services from Brown University and a Bachelor of Public Health degree from the University of Kentucky. As an undergraduate student, she served as board member of the University of Kentucky Student Health Advisory Council providing insight for campus health policies and advocating for quality student healthcare. Olivia also worked as an intern for American Red Cross of Greater Cleveland to organize emergency response services and disaster preparedness within the community.
As a graduate student, Olivia completed an internship with the Rhode Island Department of Health in the Emergency Medical Services Division working on educational and sustainability programs for prehospital providers. She also served as a health data analyst for Blue Cross Blue Shield of Rhode Island working on trend analysis, strategy development, and innovation projects. Projects included claims data analysis of yearly influenza diagnoses and prescriptions trends, provider panel size optimization research, telehealth utilization and financial impact analysis, and more.
After the fellowship, Olivia plans to move into an operations management role within either hospital operations or one of the hospital service lines.
Current Position: Operations Manager, Medical Specialties, The MetroHealth System.