Dentistry
Our compassionate team offers general and pediatric dentistry as well as oral and maxillofacial surgery. To schedule an appointment, call 216-778-4725.
Dentistry
Our compassionate team offers general and pediatric dentistry as well as oral and maxillofacial surgery. To schedule an appointment, call 216-778-4725.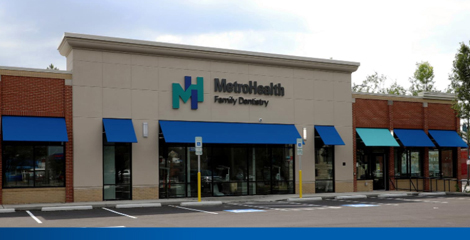 Family Dentistry Services Now In Ohio City
Ohio City Family Dentistry is located at 3701 Lorain Avenue near the corner of Lorain and Fulton.
This location is in a separate building a half -mile down the street from the MetroHealth Ohio City Health Center, and just a few miles from Main Campus Medical Center.
Services: Adult Family Dentistry, Pediatric Dentistry, and Dental Imaging
Learn more
Dentistry
During an oral exam, your dentist can detect early signs of dental disease. Your dentist can then suggest treatments to prevent further damage. In some cases, proper treatment can even reverse the problem.
Our team includes board-certified and board-eligible dentists and periodontists, all with specific fields of expertise. So whether you need a root canal, a crown or an implant, you'll see a dentist who specializes in exactly what you need.
At MetroHealth, our dental procedures often start with preventive measures, such as x-rays, teeth cleaning and thorough exams. We also offer:
Deep cleaning (as needed)
A full range of fillings
Root canal treatments (front and back teeth)
Simple and surgical extractions
Veneers, crowns and fixed bridges
Implants
A variety of removable prostheses, including flippers, partials, full dentures and implant-supported dentures
The MetroHealth dental team is well-trained and experienced in many dentistry fields, and works closely with the oral surgery team in the event you need a referral or consultation.
We have you covered for partial dentures if you are missing some teeth—and also for complete dentures. We provide a reasonable payment plan to cover your immediate full dentures, fixed dentures or implants.
Our dentists will work with you to find the treatment that best fits your needs. You'll have time to ask questions about your options, and we'll always listen to your opinions about the treatment plan that's right for you. Our dentists want to help preserve your smile and keep you comfortable.
Specialized Care for Advanced Dental Disease
Sometimes dental issues require enhanced care and advanced procedures. These aren't always available at other dental offices. But they're a part of MetroHealth's comprehensive dental care program. We can help with:
Periodontal disease: This condition can cause gums to recede, and that could threaten the stability of your teeth. We offer the gentle, deep cleaning that's needed where there's existing gum loss. Our periodontists also provide more complex services, including gum surgeries to prevent loss of gum tissue or teeth.
Missing tooth replacement: Whether fixed or removable options are required, our team is ready to take care of you. We can create flippers that replace missing teeth (available at your expense), or we can create partials and dentures as well. We also install implant-supported prostheses.
Dental emergencies: Sometimes you can't prepare for dental care. Emergencies happen, and our dentists are prepared. If you've been in an accident or have pain, infection or swelling, we can help.
Oral and Maxillofacial Surgery:

Your treatment plan begins with a referral from your dentist, periodontist or physician. With that in hand, you will be contacted by a patient specialist to set up an appointment.

Pediatric Dentistry: MetroHealth offers specialized pediatric dentistry services. From babies to teens, we can help.
Our Doctors/Medical Providers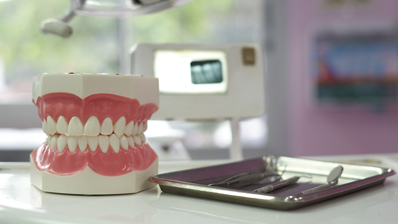 Graduate Medical Education
The General Practice Dentistry Residence Program is committed to ensuring the success of our resident dentists. Started in 1959, our mission is to educate and train well-versed, highly skilled dentists in a supportive, diverse environment.
Learn more about training with us.