The Story of Andrea Hope Rubin
The Story of Andrea Hope Rubin
"Normally when we see patients with that severe of facial burns, they're dead."
That is how a physician at The MetroHealth System's Burn Care Center described the patient that arrived at the Center after being pulled from her burning car on October 11, 2014.
That same woman is now described as brave, inspiring and tenacious.
Her name is Andrea Hope Rubin. She has an awe-inspiring story.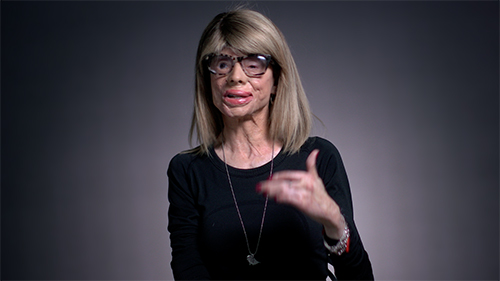 "I am the best version of myself I have ever been. And every day, I go to bed grateful."
Andrea Hope Rubin

©Copyright 2023 The MetroHealth System | 2500 MetroHealth Drive | Cleveland, OH 44109 | 216-778-7800 | All Rights Reserved.
There is no rating available for this provider for one of two reasons: he or she does not see patients, or has not received the minimum number of patient survey responses.