Fostering an Inclusive and Engaging Workforce
At MetroHealth, Inclusion and Diversity as a value means fostering a community where differences are celebrated and everyone has an opportunity to be successful.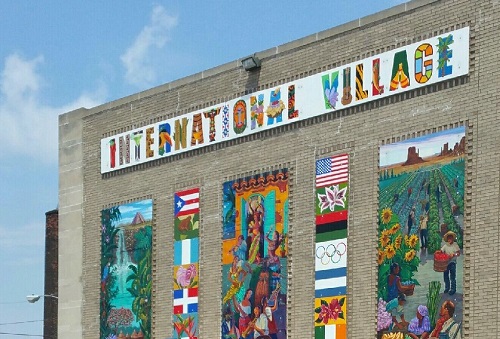 Inclusion, Diversity and Equity
Inclusion & Diversity Mission:
To continually improve the health of our community and its diverse populations by fostering an inclusive and engaging workforce, which delivers the highest quality of care to people representing all dimensions of diversity.
Inclusion & Diversity Vision:
To be a regional and national leader in the provision of public health, and in the design of programs strengthening an inclusive workforce that meets the needs of our diverse community of patients.
How MetroHealth Defines Inclusion, Diversity and Equity
Inclusion: An organizational culture that connects each employee to the organization; encourages collaboration, flexibility and fairness; and leverages diversity throughout the organization, so that all individuals are able to participate and contribute to their full potential.
Diversity: Any dimension that can be used to differentiate groups and people from one another; including their race, ethnicity, language, culture, religion, gender, sexual orientation, gender identity or expression, socio-economic status, physical or mental ability or disability, and others.
Equity: The guarantee of fair treatment, access, opportunity, and advancement for all people, while at the same time striving to identify and eliminate barriers that have prevented the full participation of some group.
MetroHealth Celebrates Diversity
Celebrating diversity helps us learn about each other and the important contributions we've all made in creating a welcoming and inclusive environment. Throughout the year, we hold various events and initiatives that celebrate our diversity.
Learn more about MetroHealth's Inclusion & Diversity initiatives, such as Employee Resource Groups (ERGs), cultural affairs programming, training events, and community engagement with professional and civic partners.