Free Virtual Health Talks
The health and well-being of our community have never been more important, and MetroHealth is here to help you stay healthy. Join us for virtual discussions on a variety of health topics, led by MetroHealth providers, and have your own health questions answered live.
Attendees can submit questions during registration. Registration is required.
Missed out on a health talk? Past recordings are available below.
Upcoming Virtual Health Talks
Help Your Spine Feel Fine
Tuesday, January 26th at Noon
Zoom webinar
Presented by Jonathan E. Belding, MD, Orthopaedics at MetroHealth.
Ask anyone who has had back pain, weakness or balance issues -- it can be debilitating. But it doesn't need to be. MetroHealth's world-class Spine Center has helped thousands of patients feel better.
Join us for a free virtual health talk with Dr. Jonathan E. Belding, an orthopaedic spine surgeon with MetroHealth's Spine Center. He will explain the effects of aging on the spine, different spine conditions and discuss options to help you get relief, including options without surgery and without medication – and he'll answer your questions.
Attendees can submit questions ahead of time to have answered during the discussion.

Space is limited and preregistration is required.

Can't attend live? You should still register! We'll send out the recording after the webinar to all registrants.
Past Health Talk Recordings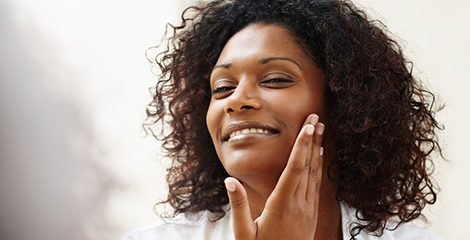 "Maskne," Dermatology Telehealth, Cosmetic Injectables & More
Presented by: Katherine Nolan Lu, MD
Learn about cosmetic dermatology, skin cancer checks, general dermatology and what services are available through telehealth.
Watch now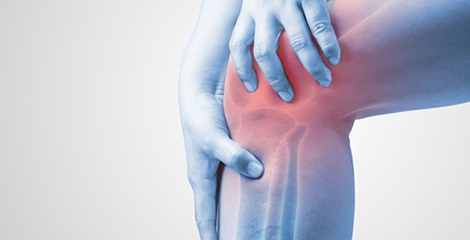 Osteoporosis - More Than Fragile Bones
Presented by: Maria Antonelli, MD
Watch our free virtual health talk with Maria Antonelli, MD, Rheumatology Specialist at MetroHealth. She discusses preventive care for osteoporosis, the factors and medical conditions that increase your risk for the disease, dispels myths and misconceptions, and identifies signs and symptoms you shouldn't ignore.
Watch now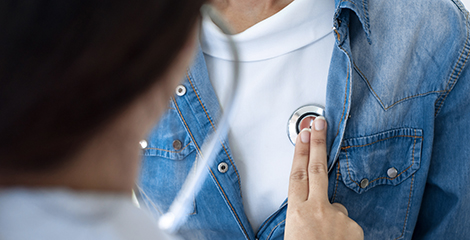 Taking Care of Your Heart
Presented by: Bill Lewis, MD
A healthy heart is important to your overall health – and you're never too old or too young to take better care of it. Watch our talk with Bill Lewis, MD, division director of Heart & Vascular at MetroHealth. He discusses preventive care, signs and symptoms you shouldn't ignore, especially during COVID-19, and how to protect your heart health over the holidays.
Watch now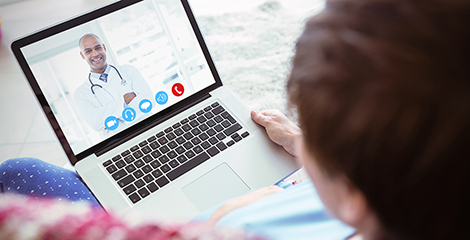 Talking Telehealth
Presented by: Kathryn Teng, MD, and Albert Ferreira, Director, Telehealth Operations
There's a good chance your doctors' visits have gone virtual – and many are expected to stay that way. Our experts addressed patient questions and offered some tips about telehealth appointments.
Watch Now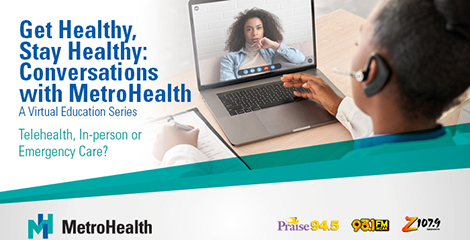 Telehealth, In-Person and Emergency – When to Use What Type of Care and Why
Presented by: Wayne Forde, MD
Wayne Forde, MD, talks with Bijou Starr, of WZAK 93.1, about different types of care from telehealth, to in-person and emergency care – when to use what type of care and why.
Watch now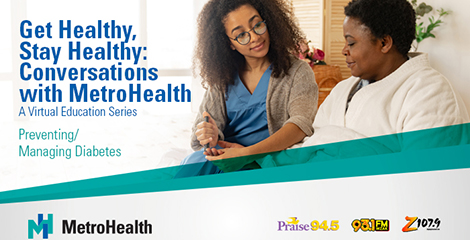 Preventing and Managing Diabetes
Presented by: Naima Garden, APRN-CNP
Naima Garden, APRN-CNP, talks with Ro Digga, of Z107.9, about everything you need to know about diabetes.
Watch now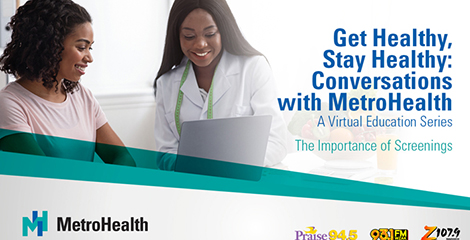 The Importance of Screenings
Presented by: Erron Bell, MD
Learn how to overcome barriers that may prevent you from getting a screening, necessary screenings for men, women and children and how to schedule a screening with MetroHealth!
Watch now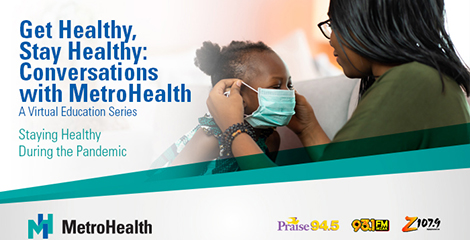 Staying Healthy During the Pandemic
Presented by: Shanail Berry, MD
Shanail R. Berry, MD, talks with Ro Digga, of Z107.9, about the importance of staying on track with vaccinations, well-childcare, adult health and wellness and Medicare Wellness Visits.
Watch now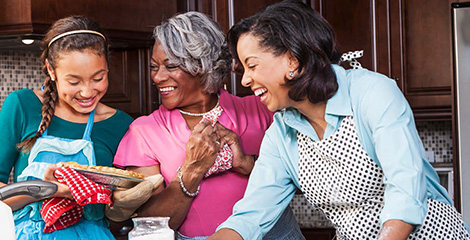 What It Means to Be a Healthy Woman
Presented by: Christine Alexander, MD, Natalie Joseph, MD, and Deborah Prinz-Gentile, MD, PhD
What does it mean to be a healthy woman? It's more than having a yearly physical. Being a healthy woman means exercising, eating well, and taking care of your mental health, too.
Watch now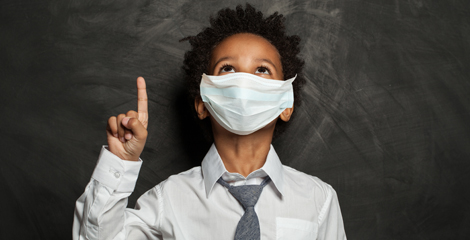 Coping with Back-To-School Stress During COVID-19
Presented by: Lisa R. Shah, PhD
It's back-to-school time, but this year is very different. Are you or your children feeling stress around heading back to school? It's normal to feel anxious at this time, but there are steps you can take to feel more comfortable.
Watch now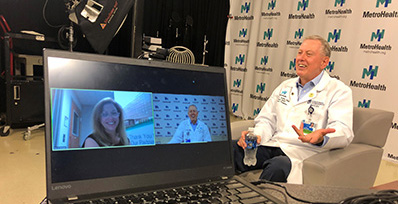 Dealing with Anxiety and Fears in the COVID-19 Age
Presented by: Robert Smith, PhD
Robert Smith, PhD, offers advice on understanding and managing your emotions surrounding the coronavirus.
Watch now