Free Virtual Health Talks
The health and well-being of our community have never been more important, and MetroHealth is here to help you stay healthy. Join us for virtual discussions on a variety of health topics, led by MetroHealth providers, and have your own health questions answered live.
Attendees can submit questions during registration. Registration is required.
Missed out on a health talk? Past recordings are available below.
Upcoming Virtual Health Talks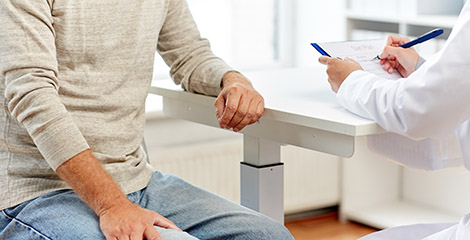 Focusing on Preventive Care During a Pandemic
Thursday, April 15
Noon
MetroHealth Presenter: Erron L. Bell, MD
Keeping up to date on preventative screenings and wellness visits is the most important thing you can do to stay healthy. Screenings can detect a variety of medical conditions early on, while they're still highly treatable. Adults and kids benefit from annual check-ups, screenings and immunizations.
Dr. Bell will talk about what you need to do to take charge of your health during a pandemic and answer some of your questions.
Attendees may submit questions ahead of time.
Space is limited and preregistration is required.
Can't attend live? You should still register! We'll send out the recording after the webinar to all registrants.
Register