Free Virtual Health Talks
The health and well-being of our community have never been more important, and MetroHealth is here to help you stay healthy. Join us for virtual discussions on a variety of health topics, led by MetroHealth providers, and have your own health questions answered live.
Attendees can submit questions during registration. Registration is required.
Missed out on a health talk? Past recordings are available below.
Upcoming Virtual Health Talks
La diabetes
Vamos platicar de esta enfermedad y como Podemos combatirla
Martes, el 8 de diciembre de 2020
7 p.m. – 8 p.m.
La diabetes es una enfermedad que afecta a todas las poblaciónes del mundo.
Las comunidades hispanas en particular sufren en gran cuantia de esta enfermedad. Por ejemplo, en Mexico la diabetes es la causa numero 1 de muerte.
La diabetes no respeta edad ni fronteras y desde hace varias decadas hemos visto como la diabetes afecta mas y mas a gente muy joven incluyendo ninos y ninas. Aunque es incurable, la diabetes se puede controlar y por lo tanto es possible evitar las complicaciones tardias y reducer la mortalidad asociada a esta enfermedad.
La diabetes require de la participacion intense del enfermo o enferma en su propio cuidado, especialmente importante para lograr la baja de peso y el aumento en actividad fisica.
Vamos a platicar de esta enfermedad y como Podemos combatirla.
El registro y una dirección de correo electrónico son necesarios para recibir el enlace para participar. Se enviará un enlace de reunión por correo electrónico a los participantes registrados aproximadamente una hora antes del inicio del programa. Necesitará un dispositivo con audio y/o vídeo y una conexión a Internet para unirse.
Registrarse
Past Health Talk Recordings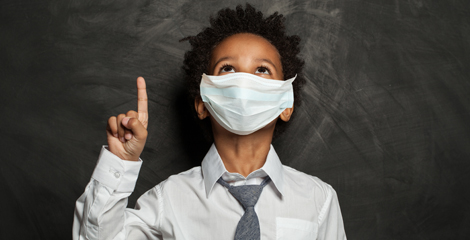 Coping with Back-To-School Stress During COVID-19
Presented by Lisa R. Shah, PhD
It's back-to-school time, but this year is very different. Are you or your children feeling stress around heading back to school? It's normal to feel anxious at this time, but there are steps you can take to feel more comfortable.
Watch now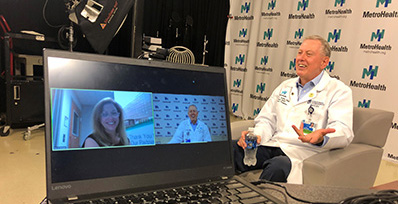 Dealing with Anxiety and Fears in the COVID-19 Age
Presented by Robert Smith, PhD
Dr. Smith offers advice on understanding and managing your emotions surrounding the coronavirus.
Watch now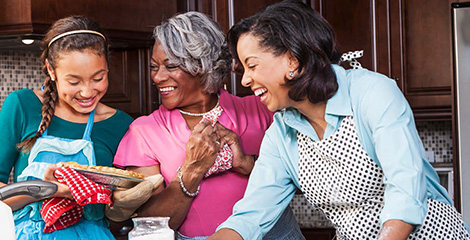 What It Means to Be a Healthy Woman
Presented by Christine Alexander, MD, Natalie Joseph, MD, and Deborah Prinz-Gentile, MD, Ph.D.
What does it mean to be a healthy woman? It's more than having a yearly physical. Being a healthy woman means exercising, eating well, and taking care of your mental health, too.
Watch now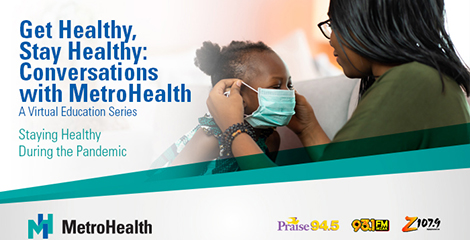 Staying Healthy During the Pandemic
Presented by Shanail Berry, MD
Shanail R. Berry, MD talks with Ro Digga, of Z107.9, about the importance of staying on track with vaccinations, well-childcare, adult health and wellness and Medicare Wellness Visits.
Watch now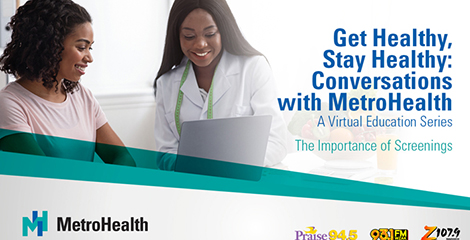 The Importance of Screenings
Presented by Erron Bell, MD
Learn how to overcome barriers that may prevent you from getting a screening, necessary screenings for men, women and children and how to schedule a screening with MetroHealth!
Watch now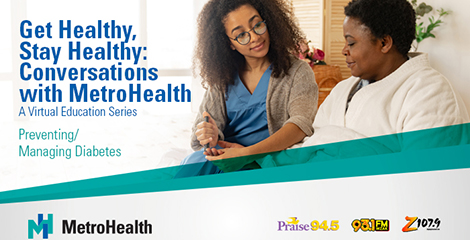 Preventing and Managing Diabetes
Presented by Naima Garden, APRN-CNP
Naima Garden, APRN-CNP talks with Ro Digga, of Z107.9, about everything you need to know about diabetes.
Watch now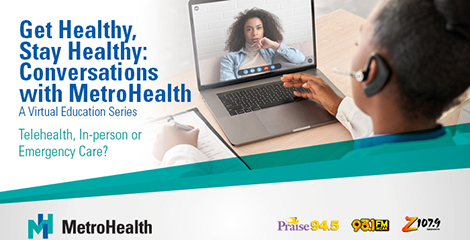 Telehealth, in-person and emergency – when to use what type of care and why
Presented by Wayne Forde, MD
Dr. Wayne Forde talks with Bijou Starr, of WZAK 93.1, about different types of care from telehealth, to in-person and emergency care – when to use what type of care and why.
Watch now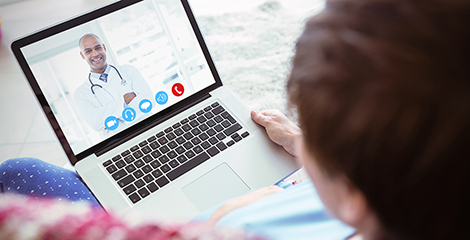 Virtual Health Talk: Talking Telehealth
There's a good chance your doctors' visits have gone virtual – and many are expected to stay that way. Our experts – Dr. Kathryn Teng, Director of Adult Health and Wellness, and Albert Ferreira, Director, Telehealth Operations – recently addressed patient questions and offered some tips about telehealth appointments.
Watch Now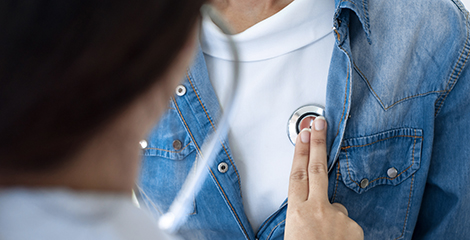 Taking Care of Your Heart
Presented by: Bill Lewis, MD
A healthy heart is important to your overall health – and you're never too old or too young to take better care of it. Watch our talk with Dr. Bill Lewis, division director of Heart & Vascular at MetroHealth. He discusses preventive care, signs and symptoms you shouldn't ignore, especially during COVID-19, and how to protect your heart health over the holidays.
Watch now