Recommended Resources
Videos
Uncomfortable Conversations With a Black Man (All episodes), Emmanuel Acho / YouTube
The Legacy of Lynching with Oprah Winfrey , 60 Minutes
The U.S. Medical System is Still Haunted by Slavery , Vox/ProPublica
The Unknowns About the Tuskegee Syphilis Study , Newsy
Questionnaires
Before you begin, consider answering these questionnaires that measure implicit bias - attitudes and beliefs about age, race, religion and more that we may not be aware of.
Source: Project Implicit
Articles, Books and Websites
Articles
Emmett Till's Open Casket Funeral Reignited the Civil Rights Movement, Smithsonian Magazine
The Disturbing Resilience of Scientific Racism, Smithsonian Magazine
Books
"Blind Spot: Hidden Biases of Good People" by Mahzarin R. Banaji and Anthony G. Greenwald
"Diverse Teams at Work: Capitalizing on the Power of Diversity" by Lee Gardenswartz and Anita Rowe
"What If?: Short Stories to Spark Diversity Dialogue" by Steve L. Robbins
Websites
Talking About Race, Smithsonian's National Museum of African American History & Culture
Your Big Questions About Race Answered, CNN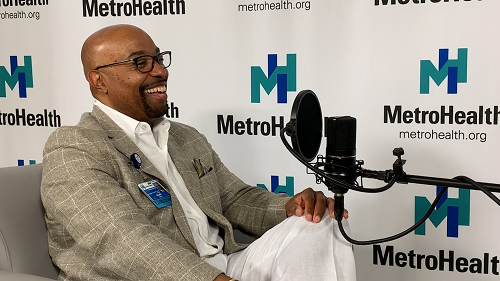 Fighting Two Pandemics
Alan Nevel, MetroHealth's Senior Vice President, Chief Diversity and Human Resources Officer, leads his department during COVID-19 while fighting systemic racism.
Listen to Podcast
Fostering an Inclusive and Engaging Workforce
At MetroHealth, Inclusion and Diversity as a value means fostering a community where differences are celebrated and everyone has an opportunity to be successful.
Learn more about what we are doing