Child Life and Education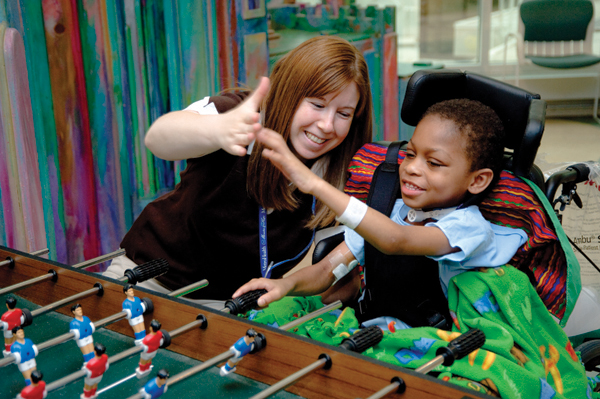 The Child Life and Education Program helps children and families cope with and manage the hospital experience. The professionals who provide services are child life specialists. They are dedicated to helping children and families cope with and manage the hospital experience, minimizing stress, respecting family strengths, individuality, diversity, and different methods of coping.
Contact us at [email protected]
Embracing Play
Child Life embraces the healing value of play. The staff works to enhance the optimal growth and development of infants, children, and adolescents through assessment, intervention, preparation, prevention, advocacy, and education.

The Child Life team works with both inpatients and outpatients. Team members are master's- or bachelor's-prepared, nationally certified, and members of the Association of Child Life Professionals.

Our program was established in 1955 by Emma N. Plank (1905-1990) as the nation's first university-affiliated Child Life and Education program. Ms. Plank was an assistant professor of child development in the Department of Pediatrics at Case Western Reserve University School of Medicine. Her 1962 book, Working with Children in Hospitals, continues to inform Child Life professionals at MetroHealth and throughout the world.
Wish Lists
Your contributions are appreciated!

©Copyright 2021 The MetroHealth System | 2500 MetroHealth Drive | Cleveland, OH 44109 | 216-778-7800 | All Rights Reserved.
There is no rating available for this provider for one of two reasons: he or she does not see patients, or has not received the minimum number of patient survey responses.