Meet Our Spiritual Care Team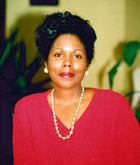 Reverend Debra R. Dove, MDiv, BCC, D.D., Manager, Spiritual Care
Reverend Debra R. Dove, educator, pastoral counselor, and hospital chaplain was appointed Manager of Spiritual Care in December 2020. She is a native of Brooklyn, N.Y. and a graduate of Kutztown University in Kutztown, PA where she received a Bachelor of Science Degree in History and Social Studies. She furthered her education at Emory University, Candler School of Theology in Atlanta, GA, where she received a Master of Divinity Degree.
Reverend Dove was ordained to the Christian ministry by the late Civil Rights leader Reverend Ralph D. Abernathy at the West Hunter Street Baptist Church in Atlanta, GA, and has directed the Spiritual Care departments in urban and suburban locations. Reverend Dove has dedicated her life and ministry to improving the spiritual well-being of all people in diverse, multi-cultural and religious traditions.
Reverend Dove is an ACPE-trained minister and chaplain with over 30 years of experience providing spiritual and emotional support to patients, families and staff in various hospital settings. She is highly skilled in cross-cultural communication and helps people utilize their spirituality as a critical component in the healing process.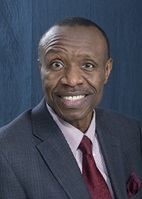 Mulba Borsay, Staff Chaplain
Mulba joined the MetroHealth Spiritual Care team in January, 2014. He worked in chaplaincy at Lutheran Hospital, Ahuja Medical Center, Huron Hospital and an On Call Chaplain at University Hospital in Cleveland.
Mulba is an ordained Lutheran (ELCA) minister. He earned his MA, M.Div and D.Min. degrees at Ashland Theological Seminary. He did his Clinical Pastoral Education (CPE) at Cleveland Clinic. Mulba is a Certified Spiritual Director through Ignatian Spirituality Institute at John Carroll University. He is a Board Certified Chaplain with the Association of Professional Chaplains.
Napoleon Harris, Chaplain/Part-Time
Napoleon serves as a part-time chaplain for MHMC since April 2019. He provides care at the Severance and at MetroHealth Main Campus Emergency Department. Prior to serving at MetroHealth, Napoleon was a chaplain with Mercy Hospital in Canton, St. Vincent Charity, and Continuum Care Hospice. He also served at Community Action Against Addiction and the Hitchcock Center for Women, and Cuyahoga Hills Youth Center.
Napoleon is an ordained Baptist Pastor of 35 years. He earned his degrees at the American Baptist College in Nashville, Tennessee and Malone University. He is currently working to complete his doctorate degree in pastoral counseling from South University.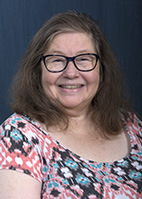 Robin Schreiber, On-Call Chaplain
Robin is a Presbyterian minister who has worked as a chaplain for over twenty years. She has worked at MetroHealth for about ten of those twenty years. Robin loves her ministry here because of the people who work here and the people we serve.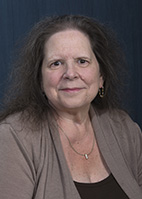 MaryElin Halek, On-Call Chaplain
Serving as a chaplain at MetroHealth is definitely where the Lord has meant for MaryElin to be. She is honored to serve patients and their loved ones the best way that she can. The staff at MetroHealth is second to none, and she feels proud to work with her colleagues.