Sleep Surgery
Our experienced sleep surgeons treat obstructive sleep apnea (OSA).
To schedule an appointment, call 216-778-5791.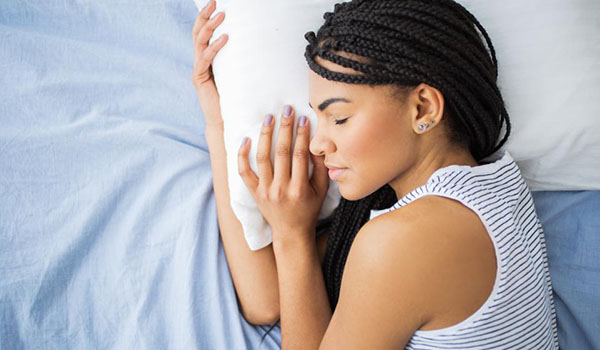 Sleep Surgery
Healthy and restful sleep is the key to long-term health and well-being. Our experienced sleep specialists treat obstructive sleep apnea (OSA), insomnia and other sleep disorders so you can feel rested and energized.
Obstructive Sleep Apnea (OSA)
Obstructive Sleep Apnea (OSA) is the most common sleep disorder affecting approximately 50 million Americans. This condition prevents patients from getting the recommended seven to nine hours of good sleep each night.
OSA is characterized by repeated breathing interruptions due to tissue collapse in the throat, which prevents airflow into the lungs and causes oxygen starvation. These episodes may, depending on severity, occur multiple times per hour leading to an interrupted and unrestful sleep pattern and ultimate to damage to the heart, vessels and brain.
What are the symptoms of OSA?
Snoring is commonly observed with OSA, but it is important to understand that OSA can be present even if patients do not snore or even if they do not have some of the common sleep apnea symptoms:
Morning headaches
Daytime sleepiness and fatigue
Depression and anxiety
Learn more about Obstructive Sleep Apnea (OSA)
How Surgery Can Help
For appropriately selected patents, sleep surgery can offer a definitive solution for their sleep apnea. In other cases, it might be part of a more comprehensive and multi-disciplinary approach. Sleep surgery aims to alleviate throat obstructions which cause collapse and result in sleep apnea. These surgeries often involve the base of the tongue, palate and nose alone or a combination of these structures.
MetroHealth Sleep Expert Featured on Live on Lakeside on WKYC
Sleep apnea can affect people's lives and has a huge impact on cardiovascular health.
Watch a MetroHealth doctor explain how a simple device can help people with sleep apnea get a good night's rest.
Watch Dr. Weidenbecher on Live on Lakeside
Our Doctors/Medical Providers