State-of-the-Art NICU
Advanced Care for Our Tiniest Patients
In Cleveland's newest state-of-the-art NICU, you can rest easy knowing that MetroHealth is prepared to make baby's first days the healthiest they can be.
Highlights
Certified Level III Neonatal Intensive Care Unit
Most advanced monitoring technology (in NE Ohio)
Comprehensive team of neonatologists, perinatologists, respiratory therapists, pediatricians, and neonatal nurses
In the new MetroHealth Birthing Center, this renowned facility is close to our labor and delivery rooms, so if your baby needs extra support, that support is available quickly.
What does MetroHealth's state-of-the-art NICU have?
37 private rooms for our tiniest patients, with 5 rooms offering dual occupancy for twins
Private bathrooms and overnight accommodations in each room for families
Floor to ceiling windows for bright, calming natural light
Procedure rooms on the same floor to limit baby's movements within the hospital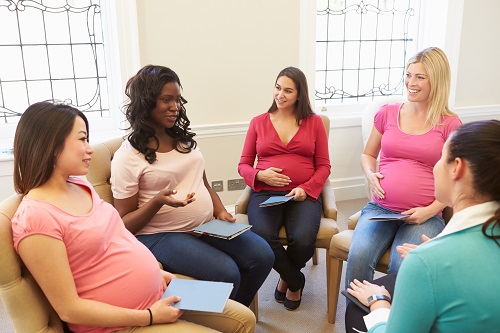 Preparing For Delivery
Pregnancy is an exciting time that also can bring lots of questions.
Our Pregnancy Resources section covers:
Preparing for your baby's birth
What to pack for labor
How to arrive at the MetroHealth Birthing Center when it's time for the big day
Learn more
Choosing a MetroHealth Pediatrician
MetroHealth is dedicated to providing your baby with care every step of the way.
Get started
Our Doctors/Medical Providers