Breast Cancer
Powerful Treatment and Personalized Care
When it comes to breast cancer treatment in Northeast Ohio, MetroHealth is best positioned to meet your needs. We're recognized by the National Accreditation Program for Breast Centers for providing high-quality care for patients with breast diseases.
Our expert medical staff includes specialists in breast imaging, surgical oncology, medical oncology, and plastic and reconstructive surgery. Together, we'll work to develop an individualized, multidisciplinary treatment plan that may include:
Radiation therapy
Neoadjuvant chemotherapy
Breast-conserving surgery
Skin-sparing and nipple-sparing mastectomy
Immediate or delayed breast reconstruction
Genetic counseling
Throughout your treatment, you'll be cared for in a warm, supportive environment. Our certified breast patient health navigators will guide you through the entire process, so you never have to feel alone. Whether you need transportation to get to your appointments, are in need of financial assistance or are just looking for other women to talk to who understand what you're going through, we're here to help you access the resources you need.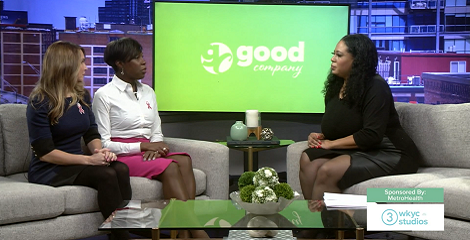 Our Doctors/Medical Providers